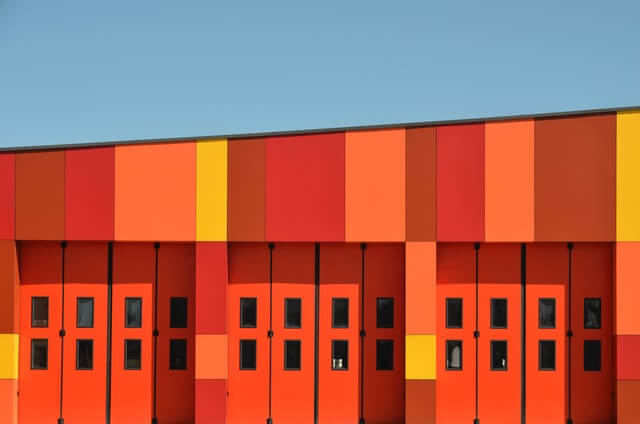 Business has already woken up to the incredible power of content, but in a digital world saturated with content, how do you make yours stand out from the crowd at the expense of your competitors?
How to build a content marketing machine to increase qualified visitors through organic traffic.
As Neil Patel put it in The Complete Guide to Understand Customer Psychology: "Online marketers are obsessed with traffic acquisition numbers and conversion rates. It's easy to forget that your consumers are real people on the other side of the computer screen."
Ultimately, it's about engaging your audience – not selling to them. 
All too often we ask ourselves, "What kind of content will help us convert more leads?" when we should ask, "What kind of content will our target audience appreciate"?
The content needs to add value, hopefully enough to attract visitors to come back.
Ultimately the answer to the above questions is to focus on solving the your customer's pains, not yours.
People reading your content want to find empathy in your views. Typically as a visitor I have found your site because I am searching for information to help me address a particular problem or challenge.
According to research from BuzzSumo and Moz who combined efforts to analyse the shares and links of over 1m articles, they found that the majority of content published on the internet is ignored when it comes to sharing. The data suggests most content is simply not worthy or that as companies we are very poor at amplifying it.
TIP:  50% of your efforts should be on content production and 50% on distribution.
So What is Content?
Content can be a reliable and cost-effective source of organic website traffic.
The goal is to create and distribute content in such a way that it grows your organic visitors using embedded links, shares and calls-to-actions.
According to the recent Brightedge Report organic search is the primary content vehicle that drives over 51 percent of B2B and B2C website visitors. Other media, such as email, referrals and display, account for 34 percent of traffic; paid search accounts for 10 percent; and social just 5 percent of traffic.
Organic Search A Recipe For Inbound Success.
Rising up the search rankings on your own merits, by driving organic traffic doesn't happen overnight – but there are benefits:
It means you don't rely solely on any one particular marketing channel for your content distribution
It safeguards against the sudden shift in costs of a predominantly paid search strategy
And it allows you to acquire loyal customers that find and view your site based on the value of your content
According to the content preferences survey Demand Gen Report 2016, 47% of buyers viewed 3-5 pieces of content before engaging with a sales representative.
With a constant barrage of advertising noise we tend to tune out most of what we see and hear. Engaging your audience in a meaningful dialogue through content marketing means placing your focus on quality over quantity.
TIP: Become more buyer centric, sell how your customer wants to buy.
The focus for the creation and ideation of content should always be to help reduce your audience's pain.
If you show empathy your audience will want to engage, freeing up more time for you to manage customers rather than business development.
A good rule of thumb that I always try to apply to our own content is the 80/20 rule. Try focus 80% of your content efforts on topics, themes, questions, concerns, etc. that are relevant to your audience. And write no more than 20% about you and your business. Try to help your audience learn more and apply what you give them to do a better job.
19x Ideas On Growing Organic Traffic For Your Website:
1) Invest time developing your unique buyer's personas.
A buyer persona is a semi-fictional representation of your ideal customer based on research and real data. Without knowing who your ideal customers are, their pain and how your product or service will benefit them, it's very difficult to create targeted content.
Read our blog: How to create a SaaS B2B buyer persona.
2) Develop a Buying journey from Awareness to Decision
You will need to review and detail what are the signs and triggers for you to recognise at which stage in the buying cycle your prospects are.
To understand how to connect your content to your buyer's needs you need to lay out their buying lifecycle stages (the Buyer's Journey – see below). The buyer's journey can be divided up into three different stages; Awareness, Consideration and Decision when the customer finally makes a purchase. Typically this is not a linear process and prospects may move around as they pass through the different stages of the buying cycle.
Read our blog: 11x points to consider when making your B2B Buying Journey Map.
3) Undertake individual Customer journey mapping
The idea of 'understanding a customer journey' is being able to track and visualise how individuals engage and interact with your brand on and off-line, and to decide which actions to prioritise to address any shortcomings.
A customer journey map needs to take into account both the emotional and rational thoughts that go into a purchase. You need to understand what a person is trying to achieve and for each stage what do they want to know?
Read our blog: 61x questions to help formulate your own B2B buying journey map.
4) Analyse the sales funnel
A sales funnel is the journey you nurture your customers along as they pass through the different stages of readiness to buy.
The funnel can be divided up between TOFU (Top of funnel), MOFU (middle) and BOFU (bottom). At each stage the content marketing demands of the prospect will be different, as their numbers become smaller the further they travel down the funnel the information needs become more detailed.
Read our blog: How Do I Make A Sales Funnel For My SaaS Business?
5) Identify the triggers or "hot buttons" on a decision-making path (empathy mapping)
An empathy map is a collaborative tool that your team can use to gain deeper insight into it's customers.
Much like a buyer persona, an empathy map can help you identify the pain and gain from a rational and emotional perspective of decision making. They keywords for example that you could use in your content.
Read our blog: A 75x point checklist on how to increase your B2B sales pipeline.
6) Content consumption statistics
Closed loop marketing is an approach where you need to continually assess performance, and update and change what you are doing based on the results that you see.
By analysing the consumption of content by your audience you can get a good feel for what is or is not working and make changes as an ongoing process.
Read our blog: For an out of this world 2020 content marketing strategy, ask yourself these nine questions.
7) Develop your online value proposition
Develop a habit of continually examining and reassessing your proposition to make sure it fits the current state of the market.
Sometimes you may need to adjust your value proposition to take advantage of an opportunity or to react to a competitor or new entrant to your market.
Read our blog: With B2B technology buyers researching online, how can you reach and influence them?
8) Create SMART goals
What's your aim for developing content marketing? What are your goals? Make sure you're setting SMART goals for your business. For example: "X% increase in sales leads this month" "SMART" stands for:
◾Specific ◾Measurable ◾Attainable ◾Realistic ◾Timebound
9) Insights gathered from data base segmentation (CRM or business intelligence based)
Sales and Marketing professionals can use a data base to track deals and flag opportunities that may be ripe for nurturing.
The intelligence gathered from email openings, calls made and meetings taken can all be used for planning what content works to generate leads ands traffic to your site.
Read our blog: A 75x point checklist on how to increase your B2B sales pipeline.
10) Understanding of "search intent"
Google commissioned Millward Brown Digital to do research on searcher intent, "demographics don't always align with user intent. In fact, marketers could be missing as much as 70 percent of potential mobile shoppers by not understanding what they're searching for at any given time…"
So by understanding the types of search you are receiving it will help your search strategy; Navigational Queries – Searches for the name of a specific company, or for a specific website homepage (low value).
Information Queries – These are the basic, persistent questions of "how" queries (mid value). Transactional Queries – These can include the classic "buy" searches i.e. product specs, forms, etc. (high value).
Commercial Investigation Queries – These are very similar to transactional queries, and often signal the beginning stages of a transactional query i.e. I "need or want to know" something (mid – high value).
Read our blog: Combining inbound marketing & SEO to improve search performance
11) Example questions that visitors are looking to solve in the sales funnel
There are a number of online services now that do the hard work for you.
For example answerthepublic.com will source data and questions on any particular subject from google searches. This helps with building your content and keyword strategy, knowing what your potential visitors are searching for help on.
Read our blog: How Do I Make A Sales Funnel For My SaaS Business?
12) Identify the various digital touch points
As a part of creating a customer journey you should be able to identify which particular touch points your leads, prospects or customers come into contact with before they reach you.
The idea is to identify which ones you can have some influence over, and integrate this into your planning for example the success of particular keywords.
Read our blog: Using email in your winning B2B digital marketing strategy.
13) Keyword research to help organic search and SEO (search engine optimisation)
SEO refers to techniques that help your website rank higher in organic (or "natural") search results, thus making your website more visible to people who are looking via search engines like Google, Bing, and Yahoo, etc.
Rand Fishkin, founder and former CEO of Moz, defines search engine optimization as "the practice of increasing the quantity and quality of the traffic that you earn through the organic results in search engines" (Moz).
There are many online tools available that will help you identify keywords that you should target for ranking, and what your competitors are using and how successful they are.  
Read our blog: How to help start-ups ignite a SaaS growth strategy.
14) Attribution modelling
In an attribution model are the set of rules for assigning credit to the touchpoints of how one of your contact's converted from a stranger to become a contact.
Essential if you need to review the impact and ROI of a campaign and plan your SEO and Keywords to see what is attracting traffic.
15) Google analytics insights
Google Analytics is a free tool provided by Google that provides many insights on the visitors to your website.
This includes the new visitors, the time they spend on the site, the number of pages they visit as well as the source from where they access your website. All vital information to help you work out the most effective ways that you attract traffic.
16) Competitor review
There are so many online tools available now to help you keep track of what your competitors are doing.
In the fast moving digital world it is important to be informed of competitors messages, search ranking and brand awareness to name just a few measures. As a business you will need to build on your own strengths and work out what your customers find unique with your services – rather than be a follower.
17) Content strategy and marketing
Content strategy focuses on the vision of how and why your content will be created, planned and managed.
Content marketing focuses on the tactics and getting things done from creation to amplifying your work through for example inbound marketing that will include your strategy for growing organic traffic.
Read our blog: How to leverage Inbound Marketing to amplify your PR strategy Playbook.
18) Conversion path mapping
A conversion path is the process by which a stranger that visits your website becomes a lead for example by providing their email address.
A conversion path is comprised of your content offer, call-to-action and landing page. In order to convert into a lead, a visitor sees a content offer, clicks on the call-to-action button and is then taken to a landing page. On that landing page, the visitor can provide the information required for access to the content offer and now becomes a contact.
Read our blog: 9 Questions to ask yourself when your B2B conversion rates are plummeting.
19) Lead management process (generate, acquire, nurture and convert leads)
Lead management bridges the gap between marketing and sales.
It's a customer acquisition process which identifies potential buyers (generating leads), educates and acquires them (as prospects), engages with them (nurtures), and when the leads are considered qualified, gets passed from marketing to sales for conversion.
Read our blog: Get found, generate B2B SaaS leads and close sales – all sounds simple?
Take Away
It can be a long road to developing organic traffic, but if you are able to use some of our ideas above to help you assess and plan how to attract more qualified visitors to your website it will be worth it. 
Let us know if you need any helping preparing your lead generation plans for the year ahead.
Read our latest posts: