HubSpot - certified partner
Working with HubSpot
HubSpot has always been our #1 choice when it comes to marketing automation and consolidating your inbound marketing activities. Certified with HubSpot since 2015, we have learned how HubSpot offers so much more to help your business grow.
Inbound marketing is about changing your approach and behaviour when you interact with customers. It is not just about the digital platform you use. It is about shifting to a buyer-centric approach, listening to your customers and offering a solution that fits.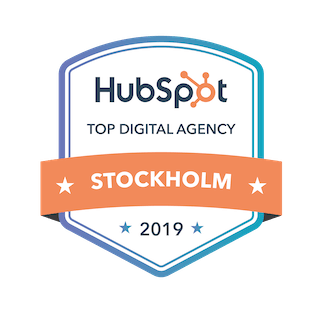 What does HubSpot offer?
HubSpot is a platform that can help manage and consolidate all your inbound marketing activities into one place. To reach your target audience you'll need tools to develop and distribute your content marketing.
HubSpot enables you to set up landing pages to managing your social media to your conversion tactics and content production. HubSpot has many sophisticated tools, which can be a little overwhelming. We always work with our clients to deliver an effective onboarding to set you up right. You may also want a demonstration to show what HubSpot can really do.
HubSpot services we offer
HUBSPOT WORKSHOPS & PLANNING SESSIONS
Goal setting, marketing strategy, content planning, implementation planning, content audit and analysis, buyer personas, buying journey, customer mapping
MARKETING AUTOMATION & CRM
Strategy, implementation, optimisation, ongoing management, support, analysis, copy writing, CRM set-up, database marketing
HUBSPOT & INBOUND CONSULTING
HubSpot on-boarding, inbound marketing, marketing automation, social selling, HubSpot account management, Google Analytics, Google Ads etc.
CONTENT PRODUCTION
Copywriting, marketing collateral, websites, blog posts, e-guides, market research, interviews, case studies, webinars, social media, content gap analysis, etc.
INBOUND SALES
Sales enablement, data entry, lead scoring, customer segmentation