What is Inbound Marketing?
The Power Of Self-Research and Inbound Marketing
Just as we do now in our own private lives, B2B buyers go online first to do their research, backed-up with referrals and recommendations from colleagues and fellow professionals.
These changes in buyer behaviour mean that companies now need to adjust their approach or risk being left behind.
Inbound marketing is about shifting your tactics away from the "make as much noise as you can" approach in the hope that you'll get noticed, to a more buyer-centric mindset.
The biggest change is to listen to your customers' needs, help them articulate their symptons to identify what their challenges are. An inbound strategy means long-term profitable customers, improved customer relations and ultimately higher sales.
Inbound marketing offers a different approach to traditional marketing tactics. It is about attracting rather than distracting your customers. And with so many messages thrust into our daily lives, it's no wonder customers filter them out.
People have become immune to the noise and bluster of traditional sales and marketing.
The inbound methodology attracts an audience and grows attention organically. Website traffic comes using educational content that attracts visitors actively searching for help.
At Kennedy Group AB we are experts in HubSpot, our #1 system for consolidating inbound marketing and sales activity.
Put yourself in your customer's shoes.
Inbound vs Outbound Marketing – what's the difference?
Marketing has one goal, to reach an audience when there is an opportunity to influence the buyer's purchase decision.
Marketing need to identify and influence these "moments of truth", or touch points, when a buyer is most susceptible.
Inbound marketing goes against the traditional marketing methods of trying to be the loudest in a noisy marketplace. There is often a mis-match between how sellers communicate and how buyers seek information.
The relationship between buyer and seller continues to rapidly change driven by the Internet. Today the connected customer has far greater power in the sales process and is no longer listening to the same message.
Failing to shift how you attract and engage with buyers means your messages will be filtered out and ignored. To reach your target audience you need to connect and educate rather than just sell.
Sales continue to struggle to reach new qualified customers and generate leads. The more aggressive the sales pitch, the more likely you are to have a contact walk away.
Understanding buyer's attitudes, motivations and digital behaviour is crucial in creating a road map for success.
Digital has reshaped the buying process and is placing a strain on the traditional outbound marketing tactics and sales strategies. The reality is that a sales prospect will find you when they're good and ready. It does not matter how much effort you put into chasing them.
Outbound or traditional marketing involves distributing your marketing message, at a time that may not be relevant to your audience. By pushing a "one way" message out you have no chance to listen to the customer.
So, to succeed, the goal is to turn upside down the traditional approach.
Inbound marketing is about the customer qualifying you the supplier, building authority through endorsements and referrals. This is all about you the supplier  showing that you can be trusted.
Does your company have a complex and long sales process?
How does Inbound marketing fit your needs?
Marketing in the digital age has become more complex. Buyers are demanding more and have become more fickle and less loyal to any particular supplier.
Companies should be looking at how they can transform their sales process to match the way people buy.
By shifting your focus and impressing upon buyers the desire to offer advice first and foremost it can "open doors". A constructive dialogue ensures you are qualifying your sales contacts and listening to their needs.
Instead of focusing on your own reasons to close a sale, focus instead on the buyer's problems to be solved.
So, talk about the problem. Using your resources in this way means when you do get to meet with customers you'll know they are interested.
The way in which you communicate and engage with your target audience does have a major impact. Buyers look to build rapport and a level of trust in the companies that they deal with.
If you have a long or complex sales process then inbound marketing helps manage the stages of the sales cycle. Tracking leads, warming prospects, building a rapport and keeping your contacts informed can be mastered through inbound marketing.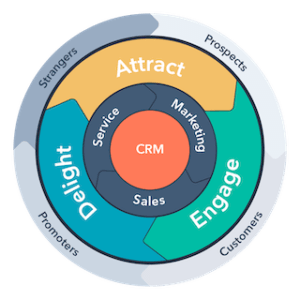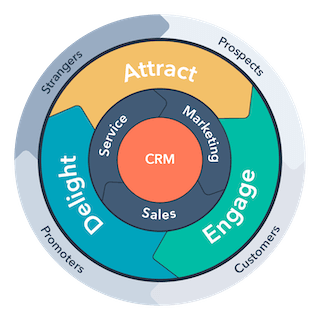 Inbound marketing services that we offer
Workshops & planning sessions
Goal setting, marketing strategy, content planning, market research, implementation planning, audit and analysis, buyer personas, buying journey, customer mapping
Marketing automation & CRM
Strategy, implementation, optimisation, ongoing management, support, analysis, copy writing, CRM set-up, database marketing
HubSpot & Inbound consulting
HubSpot on-boarding, inbound marketing, marketing automation, social selling, HubSpot account management, Google Analytics, Google Ads etc.
Search Engine Optimisation
On-site SEO, Off-site SEO, keyword analysis, optimisation, reporting and monitoring, competitor sets
Content production
Copywriting, marketing collateral, websites, blog posts, e-guides, market research, interviews, case studies, webinars, content gap analysis, etc.
Social Media
Strategy, account management, content production, advertising, administration
Inbound sales
Sales enablement, data entry, lead scoring, customer segmentation
101 x Reasons to try Inbound Sales & Marketing
One of the biggest headaches B2B marketers face today is generating high-quality leads for the sales pipeline. Inbound sales and marketing is a high value and low cost methodology that will help you attract and nurture your leads along the sales pipeline.
Download for free the complete list of 101 x Reasons why Inbound Sales & Marketing should be your top priority.
With Kennedy Group AB the work at Sprekenhus has been successful, gaining more attention for the company online. Communication between teams was effective and natural, making the project more enjoyable for everyone.
Alexander Sprekenhus
At Spintr Kennedy Group AB successfully built a strong process with the existing HubSpot CRM, integrating new contracts and dashboards along the way. Their team was very flexible and understanding.
Staffan Backman
At Happybooking after six months, the site's organic Google traffic more than doubled. Kennedy Group AB continues to work well with the in-house team thanks to their relevant industry background and digital marketing skills.
Thomas Andersson
Great on insight, skilled and very ambitious. At Yobber we have come to learn the wide range of skills and HubSpot knowledge of John. Always insightful and always very professional, a great partner on many levels.
Brita Klinberg - Marknad
When we at Four PR decided to go into HubSpot we had help from John, who has been of great help for setting up our HubSpot regarding both sales and marketing.
Fredrik Stengarn - Partner and Consultant
We worked with John to develop our business using the inbound marketing approach. He helped us with the strategy, social media posting, etc. I found John to be both hugely passionate and having incredible insight in to social media marketing.
Janne Sparby Blackbelt Song Writing