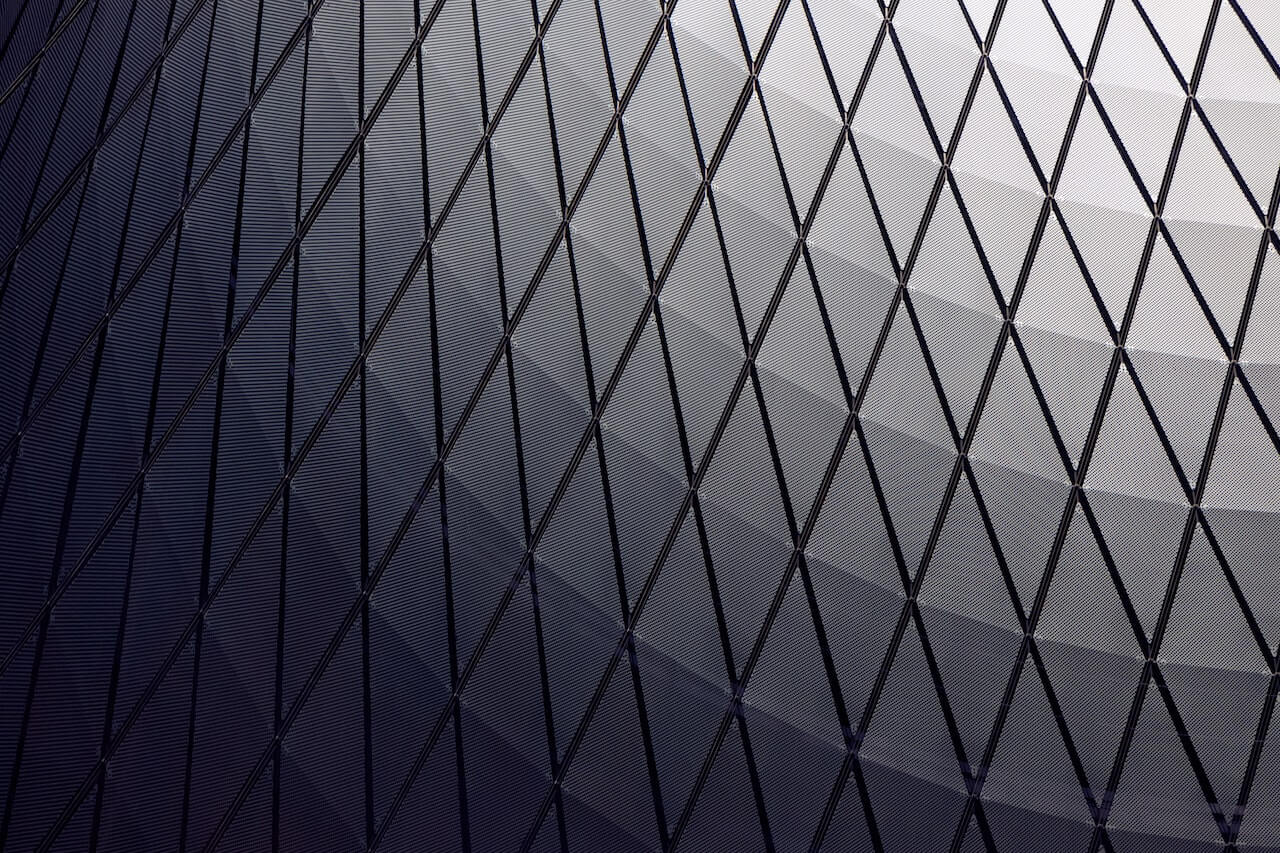 In today's new digital world simply attracting a high volume of traffic to your B2B website is not enough. What happens when visitors arrive, is your website set up for conversion? What if they are just looking and not ready to buy yet? How do you qualify them as prospects to nurture?
Use our checklist to asses your B2B sales and marketing approach for SaaS, start-ups or established technology businesses.
The traditional approach to sales and marketing as we have known it, does not always work – especially if you are a start-up, SaaS or a tech business that has a "big ticket" investment or involves a complex sales process.
Today a prospect will take a direct sales contact with you much later than in the sales journey that previously.
This means that marketing has more responsibility to educate and qualify leads as they enter and progress along the sales funnel. Not only does marketing need to attract leads and make them aware of your business – especially if you are an unknown start-up, but they now need to nurture leads that arrive far later in their buying journey.
By the time there is a direct sales contact the prospect has pretty much all the information they need, so sales now needs to adopt a buyer-centric listening mode. Focusing on advice rather than prematurely selling.
Inbound sales and marketing has a methodology that addresses all the stages in the buying journey, to aid your lead generation, qualification, nurturing and closing.
What is Lead Generation?
Lead generation is the process of attracting, engaging and converting visitors into leads – those who have "raised their hand" in some way to show interest in your product or services.
What is Lead Nurturing?
Lead nurturing tactics help your business to advance sales leads through their buying journey (see below).
The nurturing used will depend on the buying lifecycle stage the lead is at when they enter into your sales funnel.
In today's difficult marketplace, lead generation is an effective strategy to create demand and extend the reach of your marketing messages.
Through a lead generation programme a company can collect information and contacts in order to engage and nurture them along the sales funnel toward a sale.
We have created a 75x point checklist to assess the status of your current lead generation programme and hope that it helps you become aware of how to improve your conversion path, it covers:
Content creation
Sales
Website
Social media
Blogging
SEO
Lead generation
Inbound sales
Marketing automation
Lead nurturing
Reporting & analysis
Content creation
1. Who on your sales & marketing team will be creating content?
2. Who from other areas of the business can contribute?
3. How frequently can individuals on this team create content?
4. What are the key industry resources, trends, etc. that you should to be up-to-date on?
5. Who are the influencers and experts in your industry or segment?
6. When is a good time to schedule some training on blogging for your team?
7. Do you have existing content that you can review and refresh?
8. Do you have a content marketing strategy in place?
Read: How to prepare your Content Marketing strategy.
Sales
9. What does your sales process look like?
10. Is there a CRM system already in place to track leads and opportunities?
11. What sales content do you have prepared to nurture leads?
12. What are the typical reservations of potential clients?
13. Is there currently a lead-scoring system in place?
Read: How to shorten your Sales cycle.
Website
14. Does your website traffic increase month on month?
15. What is the percentage split of different sources of traffic to your website i.e. organic, direct, referrals, email, social media, other?
16.Do you have any analytics available to review i.e. Google analytics, Hotjar, Crazy egg?
17. Do you know who is responsible for managing your website?
18. Do you have access to change content on the website yourself?
19. Are you collecting email subscribers?
20. Do you have a pop up app to collect emails?
Read: 19x ways to fire up your sales and marketing plans
Website Content
21. Does the copy on your website speak to your target audience about their problems and how to solve them (not just telling them all about yourself)?
22. Do you use calls-to-action buttons that lead your visitors to your offer?
23. Do you have designated landing pages that advertises your offer and has a form?
24. Do you have forms to capture lead data in exchange for your downloading your offer?
25. Do you have a thank you email or landing page after the content has been downloaded?
26. Do you have Case Studies or Customer Success Stories (showcasing real cases) published on your website?
27. Do you have testimonials from happy customers?
28. Do you have a style guide or tone of voice that you apply to all your website content?
29. When you look at your website is it set up for conversion?
Read: 7 Questions to ask before outsourcing your Social Media marketing.
Social media
30. Do you use social media to build brand awareness, engagement and traffic?
31. Do you have a company Twitter account?
32. Do you have a company Facebook page?
33. Do you have a company LinkedIn page?
34. Do you have a company Instagram, Pinterest page, etc?
35. Do you monitor social media for mentions of your brand name, important keywords and competitors?
36. Who are the "thought leaders" in your segment?
Blogging
37. Do you have a blog on your website?
38. How often do you post blog articles?
39. Do you share other content from outside sources on your blog?
40. Do you have an editorial calendar for your blogs?
41. What os the percentage split between how much you write about your company and other topics of interest?
Read: Blogging
SEO (search engine optimisation)
42. Do you have an SEO Strategy?
43. How often do you perform keyword research?
44. How often do you analyse your websites pages to identify whether they're optimised effectively?
45. Do you track your inbound links?
Read: Content marketing and SEO an inbound marketing love story.
Lead generation
46. Do you generate a larger number of leads via your website in any particular months?
47. What percentage of your website visitors convert into a lead?
48. How many offers (e-books, white papers, webinars) do you have available on your website?
49. How many active landing pages do you have on your website?
50. How often do you build and launch new calls to action to drive traffic to your landing pages?
51. Do you have a process of tracking the number of leads, measuring the revenue generated from them and comparing the figures every month?
Read: 30x tips on how to get your Lead generation engine motoring.
Inbound sales
52. Do you generate inbound sales leads directly from organic search engine traffic?
53. Do you generate inbound sales leads directly from social media traffic?
54. Do you generate inbound sales leads directly from your blog traffic/readers?
55. Do you generate inbound sales leads directly from pay per click traffic (ads)?
56. Do you convert a larger number of customers from your website leads in most months?
57. What percentage of your website leads convert into customers?
Read: An Inbound sales methodology for the technology industry. 
Marketing automation/e-mails
58. Do you have a database of email contacts?
59. How do you generate these names, are they subscribers?
60. How often do you send email marketing messages?
61. Do you segment your email marketing lists and send different messages to different segments?
Read: The inbound marketing methodology.
Lead nurturing
62. How many different lead nurturing campaigns do you have setup?
63. Does your web analytics notify you/your sales team when a lead is visiting the website?
64. Does your website analytics track which pages your individual leads view?
65. Does your website analytics track the traffic source/marketing activity/campaign for each lead?
66. Have you defined the profile/demographics/characteristics of an ideal lead?
67. Do you grade your leads based on metrics such as target market, company, and location?
68. When do you consider a lead to be sales ready?
69. How much of your time do you use for social selling?
Read: 15x steps to help your Lead nurturing programme.
Reporting & analysis
70. Do you analyse your results each month so you can continuously improve results?
71. Do you track which traffic sources convert into leads?
72. Do you track which leads convert into customers?
73. Do you track the traffic source/marketing campaign for each visitor, lead and sale?
74. Do you track your social media follower counts/reach on Twitter, LinkedIn, Facebook, Youtube, Slideshare, etc.
75. Do you track comments, inbound links and page views for each individual blog post you publish?
Take Away
So if you are a start-up, scaling up or looking to re-invent your business take time to look at our 75x questions in the checklist.
The idea is not for you to have a right a wrong answer for each one, but to prompt you to think about the state your lead generation programme is in. And if a question triggers a thought, as to why don't you know the answer – then it has achieved it's goal. 
Read our latest blogs: