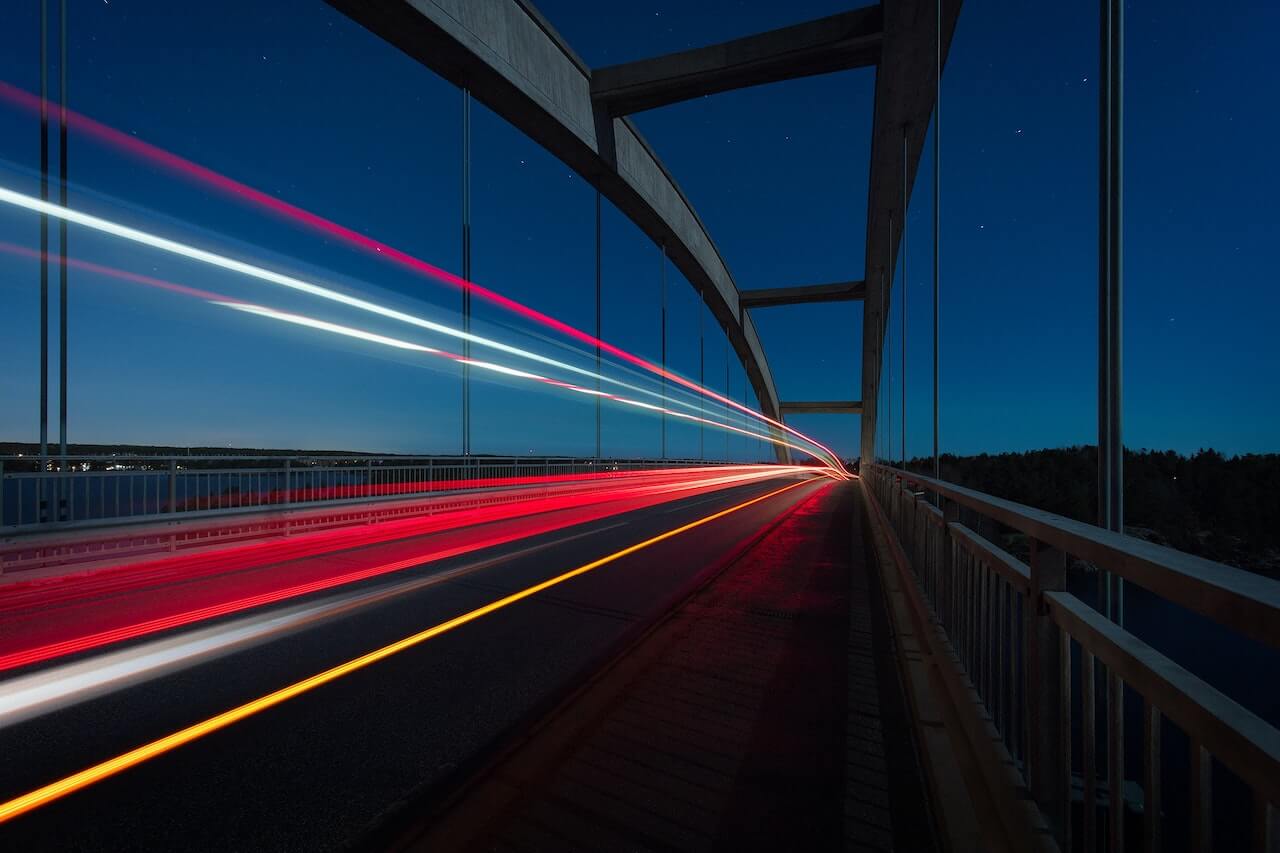 If you're familiar with the technology or industrial sector you're probably aware that they have a pretty complex sales process. You'll need to be just as much a consultant and a teacher as you are a salesperson when you talk to your contacts.
An 11x step process to help you formulate a successful approach to blogging to your B2B, SaaS, and Technology business audience.
In today's marketplace where so many things have changed to make sales processes even longer and more complex, a successful business needs to adopt a different set of skills to succeed – that help you to listen, learn and understand your buyers problems.
For your sales and marketing to be effective it relies in a big way on content creation. Prospects need validation that you are trustworthy, knowledgeable and an industry authority – all supported by the quality of your content.
And with a lack of trust of anything "corporately sourced" the more that this content is shared and endorsed by unbiased third parties the stronger impact it will generate.
In a world where "content marketing rules" being able to be found and seen online is key. Blogging is a marketing tactic that gets your business that critical online visibility. It is most frequently used to attract visitors into the top of the sales funnel, generating awareness in your business.
60% of marketers say blog content creation is their top inbound marketing priority. (HubSpot, 2016) (Source: https://www.hubspot.com/marketing-statistics)
A Blogging Revolution
There has been a huge increase in the number of those blogging over recent years, all competing to cut through the noise and attract visitors and nurture leads toward a sale.
However, it is not about how much content you produce, but rather, what is the right type that can make your B2B solution stand-out at the expense of your competitors.
As more and more people blog, the quality of your blogging becomes critical and this is especially true for businesses who blog to be found online.
To grow awareness and attract visitors in reality takes time, you need to consistently publish content that your audience enjoys reading. Yet exactly how often to publish and what format or style the content should be varies a lot between industry, business sectors, types of blogs, stage of the buying cycle, buyer persona, etc.
Nowadays it isn't enough to simply have a blog, businesses need to spend time creating a strategy that caters for high quality content that can build authority and a reputation for thought leadership.
Reasons To Start Blogging:
Increase qualified website traffic
It helps convert traffic into leads
It helps establish authority
It drives long-term results
A blog helps to boost your credibility and build relationships
Establishes brand positioning as an expert or "thought leader"
Blogging regularly keeps your brand "front of mind"
Integrates with your inbound marketing efforts
A blog is cost effective
Follow our 11x step process:
1) What is the purpose of your blog?
Take a moment think about these questions:
Why is your company creating a blog?
Will it be able to address a problem the reader is having?
Will you be able to connect and give reasons for your readers to come back?
Do you have a clear online value proposition?
Have you researched the types of search traffic you are receiving?
Are you able to identify the various digital touch points for your customers?
Do you have a lead management programme in place?
Do you have available the expertise and resources available to blog regularly and effectively?
Have you reviewed goals and objectives of what you want to achieve?
2) Have You Created Buyer Personas For Your Ideal Customers?
The objective is to create blog content targeting the needs of your customers and prospects, ultimately your blog can become an aid to story telling and a lead conversion tool. A buyer persona is a semi-fictional representation of your ideal customer based on research, data and your own insights.
Without knowing who your ideal customers are, their pain and how your product or service will benefit them, it's very difficult to create targeted content. Use our Buyer's Personas templates and guide, to get you started.
Consider what you know about your buyer personas and their interests, behaviour, digital habits and "hot buttons' while you're coming up with a topic for your blog post.
One of the main goals of inbound marketing is to build trust with your audience. This trust gains momentum over time and helps you grow visitor traffic organically, as you develop a role as an advisor, putting the customers needs first.
3) A Tone Of Voice For Your Blog
How do you want to talk to your audience? Formal and full of authority? Or friendly and casual? Make sure your blog has a voice – one that fits your company's tone and character.
Content needs to be relevant, informative, entertaining, likeable and shareable by your target audience.
By creating content that is high quality, compelling, and relevant, you can engage your site's visitors in a meaningful way to build trust
When content resonates with someone, it feels personal and authentic – hopefully to be shared
Adding proper structure to your content is essential to optimising performance
Search engines are a key part of a lead generation strategy, but content needs to written in context so that your target audience, a person understands it
Companies need to create a meaningful voice through content creation, establishing themselves on particular channels that you have identified that matter as because of the buyer persona work.
4) Do Your Competitors Have Blogs, & What Are They Like?
If your blog doesn't provide the information your buyers are searching for and your competitors do, where are they going to go?
A great place to start a review is to conduct a content audit of your competitors. If they're ranking higher than you for crucial keywords or if you see gaps in the content, capitalise by developing your own content to exploit those gaps – it it will meet the education and information needs of your customers.
Make a review of your own previous content efforts and results. Figure out what you could do differently with your existing content to re-use it. When you are carrying out an audit, take the time to also carry out a SWOT (Strengths, Weaknesses, Opportunities & Threats). This is an internal and external review of your content and what is happening in your market with your competitors.
5) Where Will You Distribute Your Blog Content?
Writing quality blog content is tough, but the harder part is getting that content discovered and shared.
Content distribution can be considered as the primary way to extend your reach by making sure the content you create gets found, read and shared by the right audience. A "rule of thumb" is to spend 50% of your efforts on creating the content and the other 50% on distribution.
There are three main ways of distributing your content – via your own channels (owned), other people distributing and sharing it voluntarily (earned) and paying to distribute it (paid).
6) How Will You Promote Your Blog Content?
When it comes to blog strategy, "promotion" simply means getting your content out there so people discover it, read it, and share it with like minded others.
Promotion used to be, you "tell" your customers about your products and then sell to them. The Internet has facilitated a big change in buyer behaviour shifting power away from the seller – which means that we need to focus more on education not just promotion.
The Internet, recommendations and access to a mountain of reviews and insights on social media, has fuelled this fundamental shift in buying behaviour.
By understanding your customers buyer persona, you should have an ideal view of their digital habits and preferences and what your promotional strategy should be.
7) How Many Blog Posts Can You Commit To?
You'll probably also need some help in creating an editorial calendar for the year ahead. Use our template which you can customise for your own needs to plan who, what and when you are going to deliver your blogging content.
8) Which Metrics Matter Most?
Metrics are helpful, but they're pointless if you can't track them back to a meaningful outcome. Perhaps the most important element of an effective blog strategy is accurately defining the goals you want to achieve.
Below is a basic chart that plots the business goals against some content objectives. The metrics you need to add to this are those that matter most. For example is it customer engagement, social shares, likes, re-tweets or lead generation?

9) Don't forget to identify and clarify your target audience.
WHO you're creating content for
WHAT you're delivering to your audience and how it will benefit them
WHY you're creating content in the first place
10) Revise, Remove, & Refresh.
You've already done the hard part of actually thinking of your ideas and drawing up a blog outline. Now it's time to start bringing it all together. Below is a checklist of next steps:
Topic/tags
Title
Headers / sub-headers
Story board
3 – 4 main sections
Hyperlinks to external references and examples
Attribution of any sources you used
Formatting and post structure
Imagery
Optimised for on-page SEO
Incorporated Keywords (title, URL, body text, etc.)
11) Insert A Call-To-Action (CTA)
At the end of every blog post, you should have a CTA that indicates what you want the reader to do next. The purpose of the CTA is to attract visitors and turn them into leads.
A CTA is a button, image or link that visitors click and complete a form on a landing page. A CTA is the link between regular content and a page with an offer that appeals specifically to the needs of the lead, who exchanges information for the gated content i.e. an email address.
CTAs should be:
Visually striking
Short and action oriented copy
Located in an easy-to-find spot
In a contrasting colour from the colour scheme of the webpage
Large enough to stand out, but not so large as to detract attention
Easy to understand and clear what the offer is
Take Away
Aligning the articles in your blogs with your content strategy and sales processes will enhance the performance of your inbound sales and marketing programmes.
Create an article that is greater than 600 words but no more than 2000
Target a minimum 1x blog per week and work up to 4
Use headings and paragraphs to break up large chunks of text
Use imagery to convey context and brand personality
Write posts people will want to link to, and improve your search ranking
Don't be self-promotional – writing always about yourself can be a real turn off
A good approach to building useful content is to try to teach your audience something, think education rather than
Let us know if we can help with your content strategy, develop your ideas and plan your production and content distribution.
Read our latest blogs.