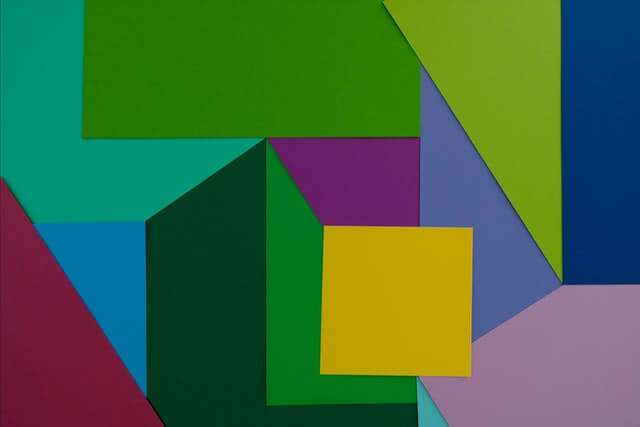 Unfortunately, the old adage about "build it and they will come" doesn't quite hold as much weight as it used to. In today's markets those "overnight" success stories you read about are often the result of years of hard work, and a well-timed and flawlessly executed sales and marketing plan.
So as we witness the business-to-business (B2B) buying process evolve and become longer and more complicated, it reinforces how vital it is to be able to standout from the crowd to fill that all important sales-pipeline.
You may have a product or service which does a fantastic job, creates a lot of value but when you approach prospective buyers, nobody seems to understand what you do or why you are calling.
Please read through our 7x best practice points below on how to get noticed and fire up your lead-generation engine.
1. A Complex Sales Cycle.
Traditional marketers are skilled at understanding traditional products, but the Internet continues to redefine the way we buy, our research behaviour, and how we seek to self-educate and search online. In today's new world order, traditional marketing as we have known it, does not always work – especially if you are a start-up, SaaS or a tech business that typically have a high-cost investment and a high-consideration sales process.
In a recent survey, 74% of business buyers told Forrester they conduct more than half of their research online before making an offline purchase.
TIP: So Change "all about me" To A Buyer-Centric Mindset
Use your expertise, knowledge and experience as a way to educate prospects online.
Set up your own lead scoring process and work flows to ensure that you target only the hottest prospects.
Learn how to recognise when prospects are open to engage by creating your buyer's persona.
Implement and use a sales CRM tool to manage and record your actions and feedback.
Sell in the way that your customers are buying.
2. Target Market.
Start with what you can manage – a small market. Probably only a small portion of the population will be interested in your solution.
The perfect target market for a SaaS start up for example is a small group, concentrated together and served by few or no competitors. If you try to market to everyone, you waste both time and money. The challenge of course is working out who in that small population is ready to buy.
TIP: How Do You Select A Market?
Size – Generally, the smaller the customer is, the higher the risk of having to regularly replace them because of limited budgets and internal resources. If you are targeting the enterprise customer, then you have a reasonable chance for a longer term relationship by thinking big as there is often a dedicated resource to engage.
It is critical of course that your value proposition is strong, and that you also have knowledge and relationships to leverage to help you grow through your contacts.
Budgets – Working hard on your price point is important, just as valuable are your research efforts to target the market at a price within your customers budget.
Otherwise if your price positioning is wrong and you underestimate the wealth of the market you will have an ineffective product distribution – nobody can afford what you sell. You need to think about the budget your target customer will pay for your product or services. 
Competition – Is the market swamped with competitors and alternatives, is it mature, is the market changing, etc.? Learn to read the market, is this the right time, what other variables need to change to open up a market?
Or what differentiators can you offer that nobody else has considered? Where is your sector or industry as a whole developing, especially locally is it based on price or quality? Do you have a competitor strategy (proactive, reactive, copy, run away, etc.)?
Segmentation – is the segment big enough to meet your sales goals yet not so big that your product will be lost? Can you realistically meet your sales goals with just this targeted segment? Who are your competitors (local, regional, national or International)?
Value proposition – take a hard look at the differentiators you offer, what is their benefit to the user? Can you measure and identify the value points? Do your have insight on whether buyers value the things that make you different from your competitors? Which groups are becoming opinion formers or influencers in your industry?
3. The Power Of Self-Research & Inbound Marketing.
The Internet, recommendations from friends and colleagues and access to a mountain of reviews and insights on social media, has fuelled a fundamental shift in our buying behaviour as consumers or in business.
As a result companies are now gradually understanding that they need to shift away from the traditional marketing "push" methodology, and are trying to attract users or "pull" visitors to their website with content marketing to educate and engage through inbound marketing & sales.
TIP: The Inbound Marketing Magnet …
The inbound methodology seeks to attract rather than distract customers, and it does this by drawing customers onto your website by helping them gather educational and informative content as they go through the buying process. Today's buyers do far more research online themselves and don't necessarily make contact with a sales representative until the later stages of the buying process.
The chart below tracks the HubSpot inbound marketing methodology – going from the Attract stage where a stranger becomes a website visitor to delivering in the Delight stage a customer and brand promoter.
4. A Customers Wants & Needs.
Without knowing who your ideal customers are, their backgrounds, behaviour, goals and pain; makes it very difficult to create content to attract leads. A buyer persona is a semi-fictional representation of your ideal customer based on research and your own actual customer data.
Good content is the fuel that fires the inbound engine. And for it to work it needs to be relevant, timely and wow your audience. It has to be distributed in a smart way; so it's available when and where your prospects are searching for it.
TIP: The Buyer Persona Template
When you build your buyer's persona there are a number of questions that you need to address from demographics to firmographics to digital behaviour. Understanding your buyer's intent, where they source their information and the level of interaction they prefer; all provide insights on how to refine your approach.
You can utilise our Buyer's Personas templates and guide, to get you started and focused on your customers pain.
5. Are You Attracting Or Distracting Your Customers With Your Digital Chatter?
Digital media is everywhere, buyers have access to information 24/7 whenever they want and however they want it. B2B buyers are now exposed not just to what you as a business communicate but what the media, friends, peers, etc., are saying as well. Where do you have most interaction with customers, is there a particular order to your buyer's journey, and a particular touch point that you could influence?
Example of customer touch points:
Keywords, your Website visits, Video, Emails, Telephone calls, Face-to-Face meetings/interviews, Social media, Display ads, Re-marketing, Webinars, content downloads, etc.
TIP: Follow The Customer Journey
A business needs to make priorities if it is to grow through digital marketing, ask yourself the following to make sure you have the right focus and knowledge to be able to influence your prospects:
People – does your team have the right skills and are there any gaps to fill?
Opportunities – do you know the digital behaviour of your customers and the impact of actions that you have carried out?
Content marketing – how well do you know your product & services and how they address your customers needs?
Systems – what resources do you have available and how can you use them more effectively with marketing technology to target particular touch points?
6. Have a Compelling Story
Storytelling is a powerful sales tool to the right audience. Use your story, background, "ups & downs" to stand out from the competition. Use this emotion to drive your brand values and get a return on your PR / communication efforts by identifying what the product is and how it will impact others. Don't think of it as selling, think of it as solving a problem.
TIP: Content marketing
It is a world where "content marketing rules", buyers are more likely to trust other sources of information than your own. This is where inbound marketing is most effective, attracting leads to your website.
To build up trust and credibility content marketing can help shorten the sales cycle even for a complex tech sale. But there are some steps to follow:
Engage earlier in the sales process with useful information and an educational approach.
Build trust by providing value rather than making contact to only sell.
Be visible and proactive online when businesses are searching.
Think about your offering as a solution to a particular problem.
Give thought to the language that a prospect would use to search on that problem.
Align your marketing messages with the stages in the buyer's journey.
Try to remain "top of mind" when businesses are at the decision making stage by establishing a role as "thought leader".
Content marketing is a strategic marketing approach and can come in many shapes and sizes and plays a critical role in every phase of your prospects buying cycle. To get the most out of your content marketing efforts you need to employ a promotion and distribution strategy using a combination of owned, earned and paid media channels to amplify the reach of the content. And don't forget to spend as much effort on distributing your content as you do creating it.
7. So How Do I Know If I Can Benefit From The Inbound Way?
One of the first things I would recommend is to click on our evaluation worksheet, and if you are not able to answer the questions, then may be now is a good time to think more about how you generate leads for your business.
Take Away:
Based on our experience of digital marketing for SaaS B2B companies, the inbound methodology is a great tool for consolidating your efforts, at an affordable price. An all-in-one sales and marketing platform to help you get the most from your resources.
And Remember:
Know your customers, understand their pain
Work on how you address that pain
Understand your visitors digital behaviour
Target a market with few or no competitors
Plan to use your inbound marketing tactics in an authentic and respectful way
Price at a point that the market can afford
And have a website ready for conversion
And let us know if you ever need any help!