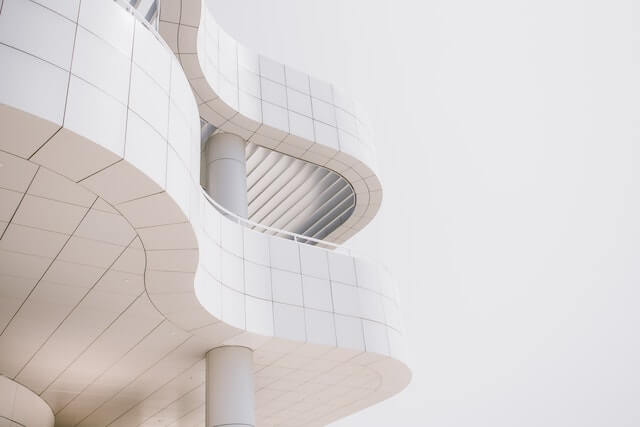 Reaching and converting an audience with content is becoming harder to do.
With so much content, distributed over so many fragmented channels it is tough to compete for attention especially if you play safe and produce content that is "one size fits all".
For B2B buyers, educational content and a great experience are what builds trust.
The path to purchase, from start to finish, is rarely linear— it's more akin to a game of "snakes & ladders".
To build credibility with a sales prospect that you are nurturing along their path to purchase, you should be offering free advice regardless of whether they're ready to buy.
If you neglect your content it can lead to your company receiving unqualified website visitors. Having visitors who arrive and jump off immediately is a waste of your efforts, and is tracked by the search engines.
With so many channels, new devices, platforms and content mediums it has made it much easier for consumers to be selective on what they view, at the cost of ignoring the rest.
Digital has enabled and empowered SaaS / B2B buyers to change the way they interact and research their buying decisions. These changes have had a direct impact on the way that companies should be targeting prospective customers.
Fortunately, the new world of digital provides technology that helps scale-up the number of personalised interactions.
The key is to understand more about your customers, to then be able to focus resources on developing appropriate content, distributed at the right time through targeted channels.
B2B technology buyers especially seek out reviews, references from third parties, feedback from colleagues, forums, and a multitude of other reference material. They won't rely solely on what they receive directly from your corporate sources.
A Changing Technology Sales Cycle.
In a recent survey, 74% of B2B buyers told Forrester they conduct more than half of their research online before making an offline purchase. 
There are for tech companies particular challenges that buyers face that they need to prepare for when they develop educational content:
The decision challenge – knowing if the buyer has an effective process in place to evaluate your offering and compare vendors?
Switching process – it is common to have customers that do not buy because they are concerned about the consequences of switching suppliers, the potential extra time, costs, resources, new technology, etc.
VFM (value for money) – is the buyer qualified to measure and understand the added value your solution drives?
Requirements list for a new system – that includes implementation elements and employee training needs
A prioritised list of technology requirements to help them select the right vendor based on needs and integration requirements
To improve engagement and create customer experiences that matter, it is important to have developed your buyer persona profile, a carefully mapped out customer journey
Creating a buyer persona is an empathetic approach to your customers "moments of truth" over multiple touch points in the path to purchase.
The end result should be real value for both the customer in terms of buying what they need to address a particular pain and for your company to retain a satisfied and hopefully loyal customer base.
One of the biggest challenges facing companies when they want to become customer focused is the lack of a "customer or buyer-centric" view within the organisation. A way to overcome these barriers is to breakdown and review the total customer journey from the customers perspective.
A buyer persona is the semi-fictional representation of your ideal customer based on various data sources from market research, to existing customer insights and informed assumptions.
By creating a persona you should be able to visualise what these prospective customers are thinking and doing as they weigh up various purchase options.
Developing a buyer persona is a great learning experience especially for those who are new to marketing. To be found online today is critical, according to the 2014 State of B2B Procurement study from the Acquity Group, 94 percent of business buyers do some form of online research.
Understanding The Buyer's Journey
It is a statement of the obvious to say that it is difficult to optimise the customer experience if you don't understand the users needs, pains and how they got to you.
To "walk in your customer shoes" you'll need to understand how your customers find you, and the journey they take from their first point of contact, through to a sale, after-sales and hopefully to a repeat sale. You need a visual time line of stages and touch points that your customer passes through.
Viewing the journey from a customer's perspective, to understand what they would like to receive compared to the experience you are providing, helps spot the gaps that impact the overall customer experience.
Addressing weak points not only improves customer experience, it may also save the company money and increase revenue. 
Each step in the customer journey has a number of touch points, a company needs to ensure at each point that the customer receives the required level of experience to keep them happy and moving.
To understand how to connect your content to your buyer's needs you should lay out their buying lifecycle stages. The buyer's journey can be divided up into three different stages; Awareness, Consideration and Decision when the customer finally makes a purchase.
Typically this is not a linear process and prospects may move around as they pass through the different stages of the buying cycle. 
This approach can be used to assess what type of content would be relevant for your buyer personas depending on what stage they are at.
For example, maybe they are at the beginning and need to be aware only that they have an issue that needs to be addressed rather than your company trying to sell a solution too early.
Mapping The Customer Journey
In terms of distribution you may be able to sell your product or services in many different places.
However, it is important to understand how visitors find you, and the journey they take from the first touch point through to becoming a customer. A map enables you to see all the interactions and facilitates a common understanding amongst stakeholders of the customer's path to purchase.
Questions to consider in planning a customer journey mapping are:
Where do you have most interaction with customers?
Is there a particular order to your customer's journey?
Any particular touch point that you could influence?
You should know where customers are accessing essential buying information on your products and services.
The idea of 'understanding a customer journey' is being able to track and visualise how individuals engage and interact with your brand across multiple channels, and to decide where to focus your efforts.
A customer journey map needs to take into account both the emotional and rational thoughts that go into a purchase. The mapping should identify the gaps, how you are missing opportunities, falling short on service, etc. It is then time to address why you are failing and how to improve your approach. 
Going Beyond Drawing Up A Map – "Bumps In The Road"
A customer journey mapping is a valuable tool in documenting customer interactions, but it will not drive change all on its own. So follow our points below to make sure that the benefits from a journey mapping exercise remain for the long term:
Avoid thinking of journey mapping as only a workshop exercise
A customer journey map should outline the entire sales conversion pathway from end-to-end
Try not to gravitate towards views that reflect common or the strongest opinions, use a cross-functional group to reflect the different mix of departments and their experiences
Involve all the right people from the beginning and tap into all available expertise
Get the necessary support or sponsorship from the leadership team
Remember to speak to customers to validate your thoughts
With different personas, you'll usually have different journeys – there is no such thing as a generic customer journey
Operationalise the journey, the hard work comes afterwards to keep it alive, updated, used and understood
In reality, analysing website behaviour is only one part of the many sources of data available to mapping the customer journey.
Strive for a unified customer-centric view to avoid a fragmented and inconsistent customer experience
Measure, review and share the metrics regularly to keep all the stakeholders on board.
Take Away
Once you know what the customer values and how that impacts your profitability, you can then decide what to offer, how to price it, the best means of delivery, and how to manage your costs to maximise sales revenue. 
Contact us if you want to know more about how to create your buyer's persona and to develop an impactful approach to content maketing to attract targeted visitors to your website.
Read our latest blogs: