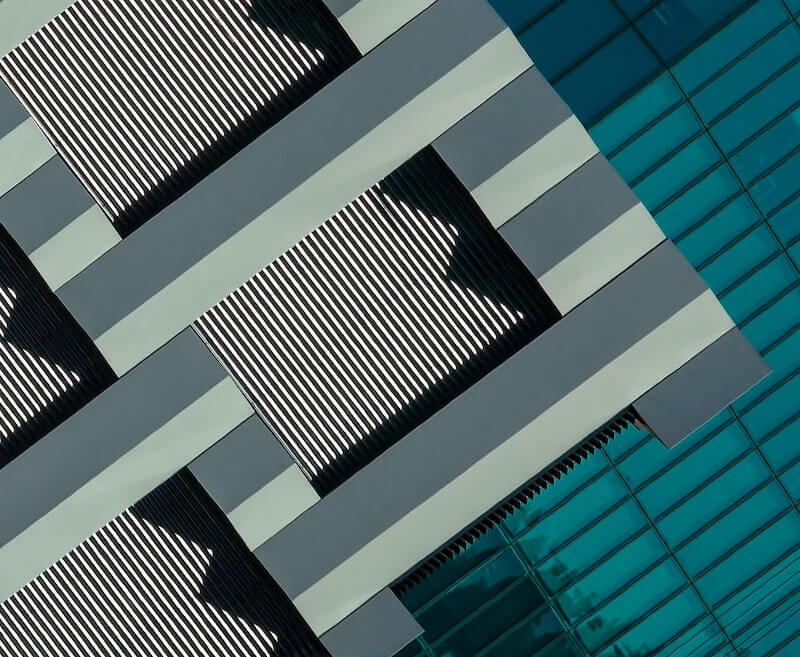 To have an impact with your business in today's dynamic market place, the more appealing you can make your solution to your target audience, the more likely you'll be able to drive website traffic, create leads and nurture sales opportunities.
So as the buying process becomes more complicated and the number of competitors in your sector grows, it is vital to be able to stand out in a crowded marketplace.
Traditional marketers are skilled at understanding traditional products, but the Internet has redefined the way we buy, changed our behaviour online. How we do our research, educate and search for information.
Using the Inbound Marketing Methodology
In 2006, inbound marketing was new to marketers', but it quickly became an appealing alternative to the traditional outbound tactic of email blasts, cold calling and buying ads in an attempt to generate leads.
The inbound methodology seeks to attract rather than distract customers, and it does this by drawing customers onto your website by helping them gather educational and informative content as they go through the buying process.
Today's buyers do far more research online themselves and don't necessarily make contact with a sales representative until the later stages of the buying process.
The Inbound methodology recognises that the role of sales and the buying process has changed. Inbound is all about attraction, building trust with your sales prospects by providing advice and becoming a source of information – rather than prematurely selling a solution that does not fit the buyers needs.
Our preferred choice of marketing tech (martech) is HubSpot. At Kennedy Group AB we are a certified re-seller since 2015 of the HubSpot system, and can provide extensive consulting and onboarding services.
Let us know if you want to try HubSpot for free, to see if it fits your sales and marketing needs.
When you are starting out with "inbound thinking" there are a few simple questions that you need to answer:
Why does my company/brand exist?
What problems do I solve for my customers?
Why would customers use you?
How will we change the market and the world around us?
What are the values and beliefs that drive my company and guide my brand?
Now that you have started to think about the DNA of your business, its vital to identify, understand and address what are your customer's pains, challenges, problems or goals. What is it that your customers are trying to solve by purchasing your product or service?
The complex nature of today's buyers journey, with numerous touch points across multiple channels and devices can make selling a challenging experience.
An important step for developing an inbound sales perspective is to define the buyer's journey to be able to adopt a "buyer-centric" approach that places the buyer's needs first and foremost.
How To Become Buyer-Centric In Your Sales Approach – a Checklist
Use our checklist below to see what additional tactics you can add to your sales strategy:
Are you using the content that you have created to educate and advise prospects?
Have you set up lead scoring and workflows to be able to select the best sales opportunities?
Do you use social selling to develop of position of trust, an "expert" sharing insights and offering advice?
Are you working together with marketing to nurture leads and learn how to recognise the signs for when prospects are ready to engage?
Have you created a buyer persona to identify your "ideal" customers pains and challenges?
Do you have a sales CRM tool to manage and record your actions?
Wants & Needs – A "Buyer's Personas"
In order to fulfil the promise of the inbound methodology it is important to invest time in developing your company's buyer persona.
A buyer persona is a semi-fictional representation of your ideal customer based on research and your customer data.
Without knowing who your ideal customers are, their backgrounds, goals, pain and how your product or service will benefit them, it's very difficult to create content to attract and nurture leads.
Once you understand the buyer's personas and their pain, you begin to understand the context of the message that needs to resonate through all your communications.
You can utilise our buyer's personas templates and guide, to get you started and focused on your customers pain.
A Changing Technology Sales Cycle.
In a recent survey, 74% of business buyers told Forrester they conduct more than half of their research online before making an offline purchase.
There are typically a number of obstacles that buyers face in their buying cycle that as a company you need to be aware of and manage, the following are a list of those potential obstacles:
The decision challenge – does the buyer have a full and robust decision-making process in place to know how to evaluate what you are offering and the ability to evaluate and compare vendor proposals?
Switching process – it is common to have customers that do not buy because they are unsure about the change process of switching suppliers, the potential extra time, costs, resources, new technology, etc?
VFM (value for money) – is the buyer able to measure the impact of your solution, the added value that it drives?
Requirements list for a new system – that include implementation elements and employee training needs for the key functional areas and activities.
Prioritised list of technology requirements to help them choose the right vendor.
Recent research from Demand Gen B2B Buyers Survey Report found that the main sources of information that buyers reference were taken primarily from their web search activites, vendor websites and insights from peers.
Buyers routinely self-diagnose their pain and form opinions through personal networks, Internet and social media channels, so companies need to know how to distribute their content.
The fact that on average buyer had completed more than one half of the decision-making process prior to engaging directly with sales needs to be addressed.
Need to take into account that "relevant content that speaks directly to [my] company" was a deciding factor when selecting a vendor based on what was available on their website.
Understand the wider business landscape and how specifically a new product will benefit a particular business.
Today's B2B buyers may be taking longer to make purchase decisions, but they expect vendors to be timely.
If purchasing technology solutions: buyers need a quick and seamless integration into existing systems.
Buyers conduct a more detailed ROI analysis before making a final decision than before.
Increased scrutiny from company leadership, smaller budgets and pressure to justify costs / ROI.
Spend more time researching purchases, and use more sources to research and evaluate purchases.
Since there are an overwhelming number of options for buyers, it takes longer to complete the procurement process due to the additional research time.
Buyers are turning to trusted sources for advice when choosing between vendors.
Most use social media to learn more about a particular topic and the discussions happening around it.
How A New Sales Process Has Changed Marketing
Nurturing prospects along the buying process known as the sales funnel has seen marketers adopt a new role as they cultivate prospects through education and information lower down in the funnel ready for sales.
Historically this domain has been a part of sales, but with the prevalence of online self-research, prospects are not contacting sales until much later in the buying journey.
Inbound marketing and the sales funnel
The buyer's journey across all industries and segments has evolved over recent years.
According to Google research, Business-to-Business (B2B) researchers conduct an average of 12 searches before they engage with a specific brand's website.
The concept of the sales funnel is to theoretically guide prospects toward eventual conversion at the bottom. Beyond the funnel – post-sales, you need to concentrate your efforts on engaging your customers for repeat business and recommendations.
Marketers Are Now More Responsible For Educating Buyers
While sales reps still have power, they exert it later in the process.
Prospects spend half of their time researching content and tapping trusted sources for buying decisions such as customer reviews and comments, testimonials, case studies, etc.
Because online research has become so critical, content marketing has become far more important to the sales process.
Good content is relevant, timely, wows an audience and when distributed in a smart way can have a huge impact on growth.
How the content is created will be based on a number of variables. The most important being, where your customer is on their buyer's journey. This will dictate the type of content you would produce, the format and the keywords that they would be using in their search.
To get the most out of your content marketing efforts you need to employ a complete promotion and distribution strategy using a combination of owned, earned and paid media channels to amplify it's reach.
Take away
There is no magical formula to growing a business apart from a lot of hard work and sometimes a little luck. But you can make your own luck through inbound marketing and sales, leveraging it to build brand awareness, drive demand, and ultimately generate customers and revenue.
The Internet and access to cheaper technology have levelled the playing field in today's competitive market place, so now is a great time to take advantage of low-cost, high-impact inbound strategies to fuel growth.