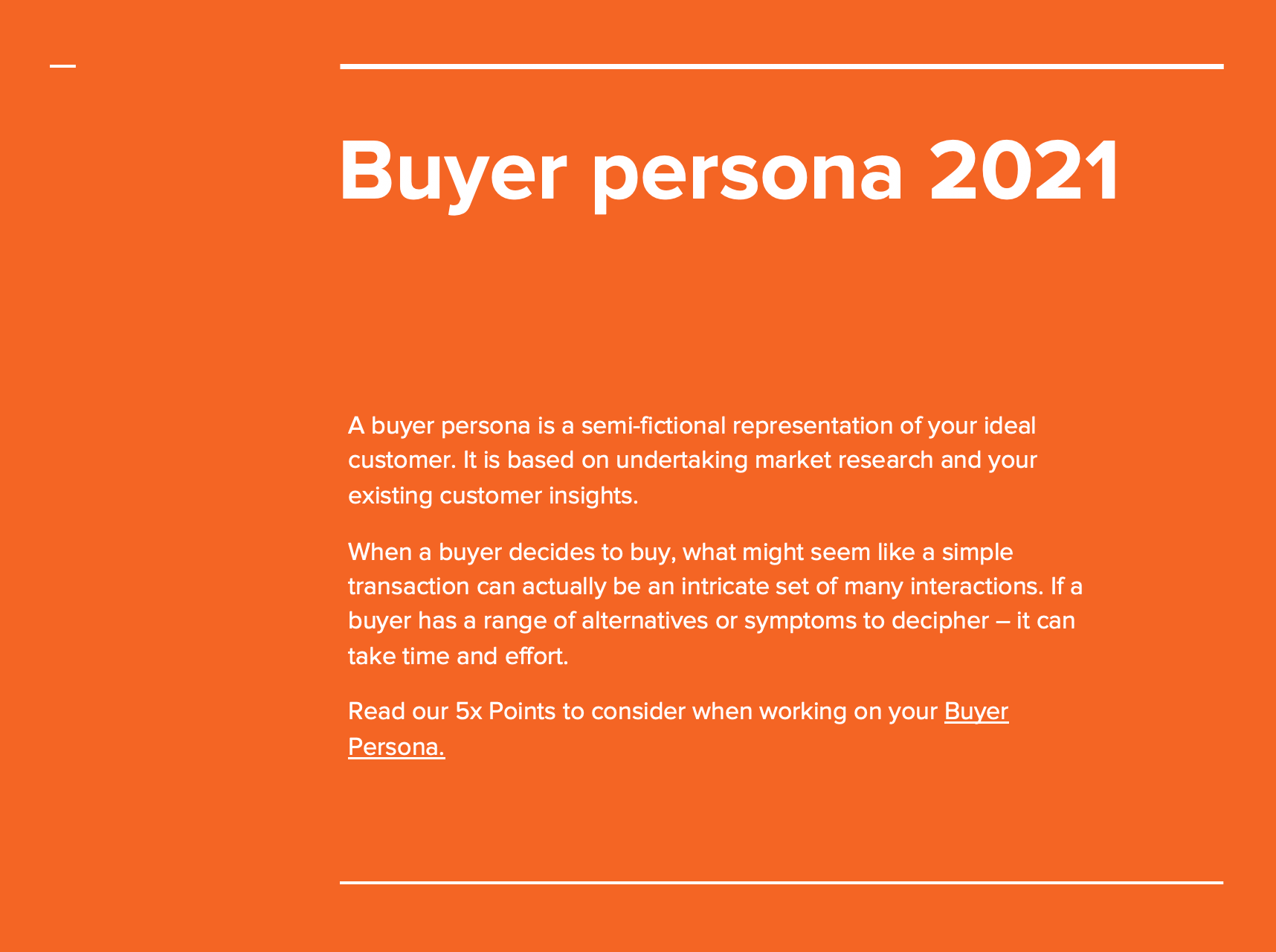 What makes the biggest impact in sales & marketing is knowing your customer and their needs. I hope the 5x Points in this presentation explain the how, what, where and why of using Buyer Personas and the value they add to achieving your growth goals.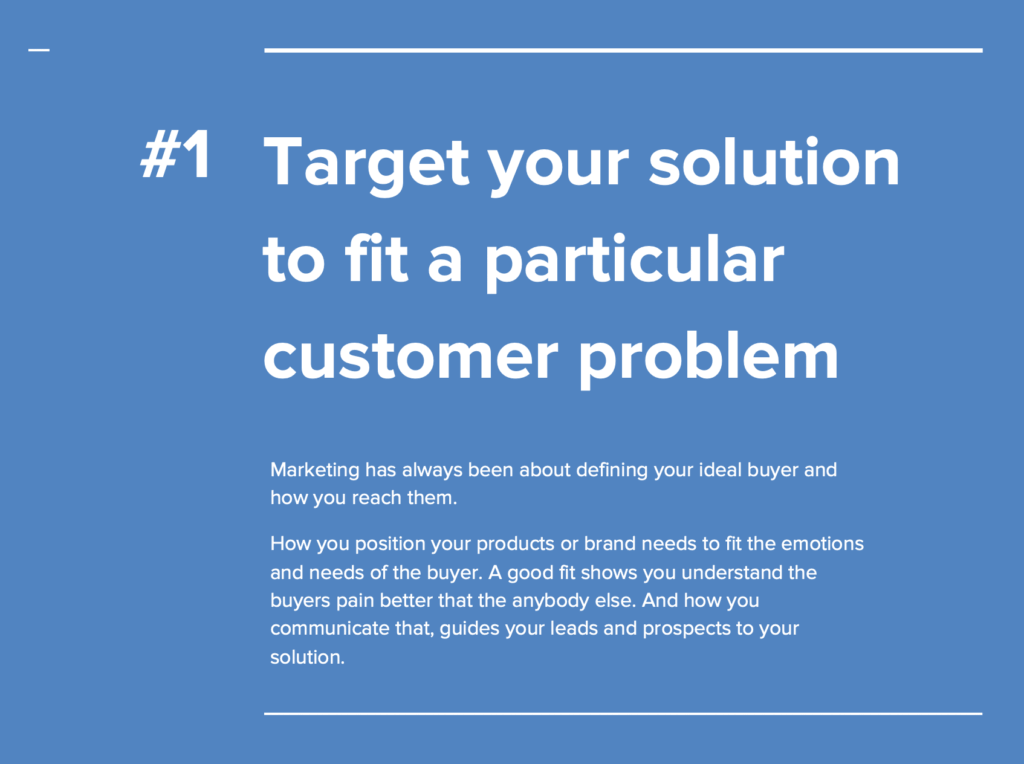 A buyer persona is a semi-fictional representation of your ideal customer. It is based on undertaking market research and your existing customer insights.
When a buyer decides to buy, what might seem like a simple transaction can actually be an intricate set of many interactions. If a buyer has a range of alternatives or symptoms to decipher – it can take time and effort.
When you read our 5x Points you can aslo look at the information we have to help you work on creating your very own Buyer Persona.
And if you ever have any questions or need some help, don't hesitate to reach out and contact us.
Read our latest blogs: