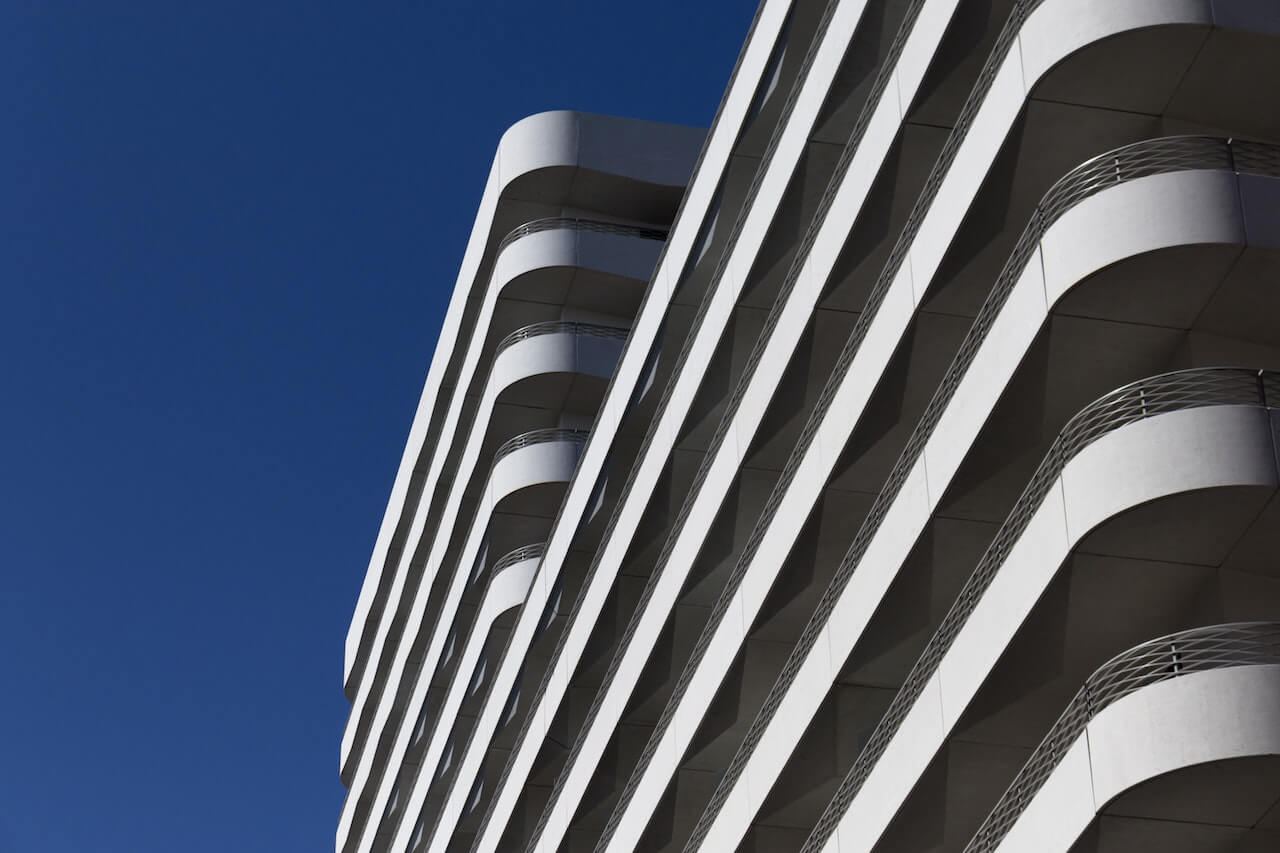 With the changes in the way that we buy and research our purchases, buyer behaviour is moving outside of the traditional definition of the linear sales and marketing funnel.
How to create a positive customer experience using a B2B sales and marketing funnel
The B2B buying path has rapidly evolved in recent years especially within SaaS, as buyers delay until much later in their buying journey to interact directly with the seller.
This new "turning point" is when the buyer knows what they want, has researched a solution and has a particular price point in mind. It is a shift in power, with the new "seller beware" mantra.
The internet has fuelled the desire to check everything, seek out peer recommendations with in depth research only a few clicks away.
In today's market, 67% of the buyers journey is now done digitally and buyers actively seek to self-educate. 
When you consider these changes in the B2B buyer behaviour it makes sense that it can be difficult to reach an audience through the traditional marketing methods.
And with so many messages bombarding us, it's no wonder that we are filtering out most of them, sometimes at the expense of your company.
A New Buyers Journey
If marketing has one goal, it's to reach an audience at that one moment in their buying journey when there is an opportunity to influence. Marketing has always sought to capture and exploit these "moments of truth".
To help your business connect and educate an audience, it needs to have mapped and understood the customer's buying journey.
The changes we see today in buyer behaviour, have been driven relentlessly by the internet, and this is putting pressure on businesses to adopt a more buyer-centric approach.
The sales environment as a whole is shifting from the traditional method of B2B prospecting to one that is more buyer-centric (inbound sales).
As buyers – before we make a purchase decision, 60% of us rely on Word Of Mouth – friends – social media, 49% on customer references and recommendations, 47% on analyst reports, and 44% on media articles (source HubSpot Inbound Sales Report 2016).
What Is The Value Of creating a positive customer experience?
The traditional sales funnel maps the buying journey from prospect to customer. Although it is typically called a sales funnel, marketing has always be at it's core. The concept of the classic sales funnel dates back centuries and offers a simple metaphor to making a purchase. 
The chart below shows the buying journey (from Awareness to Decision) that your B2B sales prospects theoretically take.
A funnel visualises the customer journey and directs your efforts accordingly, depending on the stage the person is at.
For example, it doesn't make much sense to talk about product features at the beginning (top of the funnel) when visitors are not familiar with your product or don't realise that they actually have a need. The sales funnel does take on a different appearance for each business, but we tend to think in common terms of top of the funnel (TOFU), middle (MOFU) and bottom (BOFU).
The funnel traditionally has been a linear process, where a visitor starts at the top and the aim is to get them to the bottom, ready to make a purchase.
A sales funnel, the path to purchase, the buyers journey and customer journey mapping are to a great extent interchangeable. As they all refer to a series of channels that customers touch from prospect to purchase.
Typically all of these approaches cover the following buyer stages:
Contemplation
Research
Purchase
Post purchase
The problem with much of the sales funnel conversation is that it describes a funnel with a linear journey that has a definite end – buy or not buy. 
The sales funnel will always be an integral part of journey mapping, but just because your customer has reached the end of the funnel it does not mean the end of a customer's journey. 
So What Is Wrong With The tradtional Sales and marketing Funnel?
Focusing on a simple funnel to develop your sales strategy can be limiting. It is easy to take a short term view and forget about building value and an engaging relationship after the initial sale.
A common mistake is to assume that if a visitor doesn't progress from one stage to the next that they must have left the funnel. However, there will be some visitors who are not quite convinced by your arguments, they are interested but not ready to make a move just yet.
To be able to stimulate these visitors, you're going to have to increase the impact that your content provides and at the same time make sure you keep interested those moving between stages.
A sales funnel does not make a business
A lot of the businesses that I talk to about content marketing focus their effort solely on filling the top of the funnel to increase website traffic. But what happens once someone has travelled through the funnel? Once a visitor has done what you wanted – made a purchase, what happens next?
In today's marketplace, buyers are now using multiple devices and moving across channels, as they jump into and out of the funnel at different stages.
In the same sales funnel you'll have visitors entering part way through the funnel, some will exit early, some will skip stages, and others will engage multiple times at the same stage – all in a non-linear way.
With B2B SaaS buyers predominantly doing their own research, critics have suggested it is time to modify the traditional view of the sales funnel. 
A business cannot assume in our digital world that all visitors start from the same place, move through the same steps, and finish at the same end point. Fluidity is contrary to the idea of a traditional funnel which has only two openings, one at the top and one at the bottom but ignores possible leakage through other places.
The traditional approach to a funnel has marketing leading a visitor through the top and then handing them off as a prospect to sales. Now, marketing needs to produce more content to satisfy the buyers demands, in the hope of nurturing them to a much later point in the funnel where they want to interact with sales.
Prospects do not tend to unilaterally enter the sales funnel (the beginning), then methodically work their way through each stage (the middle) and, then drop into the the final stages to make a purchase (the end). It is too simplistic an approach to build a funnel around the beginning, middle and end path.
There are benefits to retaining customers rather than constantly focusing on filling your funnel with new leads. Retention is cheaper than acquisition and provides far more benefits in terms of profitability in the long run.
Customer Retention
Depending on which study you believe, and what industry you're in, acquiring a new customer is anywhere from five to 25 times more expensive than retaining an existing one.
Studies by Bain & Company, along with Earl Sasser of the Harvard Business School, have shown that even a 5 percent increase in customer retention can lead to an increase in profits of between 25 and 95 percent. Bain & Company also found that most businesses need to retain customers for at least 12 to 18 months to break even on their investment.
Why?
Return customers tend to buy more from a company over time
Operating costs to serve an existing customer decline
Customer referrals to your company – a cheaper cost of acquisition
Loyal customers tend to be less sensitive to price as they want to continue to do business with you rather than switch to a competitor
Customer Acquisition vs. Retention
According to Invespcro it costs five times as much to attract a new customer, than to keep an existing one. It makes sense then that the first rule of any business should be to retain customers and build loyalty. But in reality, how much effort do you put into building relationships with your existing customer base compared to being on the road trying to acquire new ones?
The probability of a sale to a new brand customers in between 5 – 20%, compared to 60 – 70% to an existing customer
Existing customers are 50% more likely to try new products and spend 31% more, when compared to new customers
Infographic source: http://www.invespcro.com/
It's Time to Transform Your customer experience Strategy
The more attractive your content marketing, the more people will be drawn to your brand website for an improved customer experience. If your marketing doesn't convert, then work on boosting your content to make it clearer how it addresses a particular customer pain for your buyer persona.
Buyers are shifting away from the traditional outbound marketing toward a two-way conversation built on engagement and satisfying a buyers needs. Transforming selling to match the way people want to buy.
The inbound methodology in principle tries to attract rather than distract an audience and grow attention organically by generating website traffic using content that visitors are searching for. 
At each stage in the funnel leads and prospects seek control of the process and actively "pull" information through online resources to learn more. It is at these stages that the content marketing efforts pay off, as the change in the way buyers make decisions means educating rather than selling moves the lead closer toward a sale.
Many companies focus on either end of the funnel — building awareness at the top or closing sales at the bottom.
Understanding more about your customers by creating a buyer persona reveals the format, style and communication preferences of your buyers. Knowing which touch points have the potential to influence a particular lead can direct your sales and marketing efforts. 
Take Away
You have to know your buyer, if you are going to grow your revenue. This is where developing a buyer persona will help you understand and tap into their motivations, preferences, pains and gains.
For a digital strategy to be successful it needs leads and optimised touch points, and a well thought-out sales funnel that will support your efforts for a positive ROI.
Download our Buyer's Personas templates and guide, to get you started and focused on your customers pain.
Read our latest blogs: