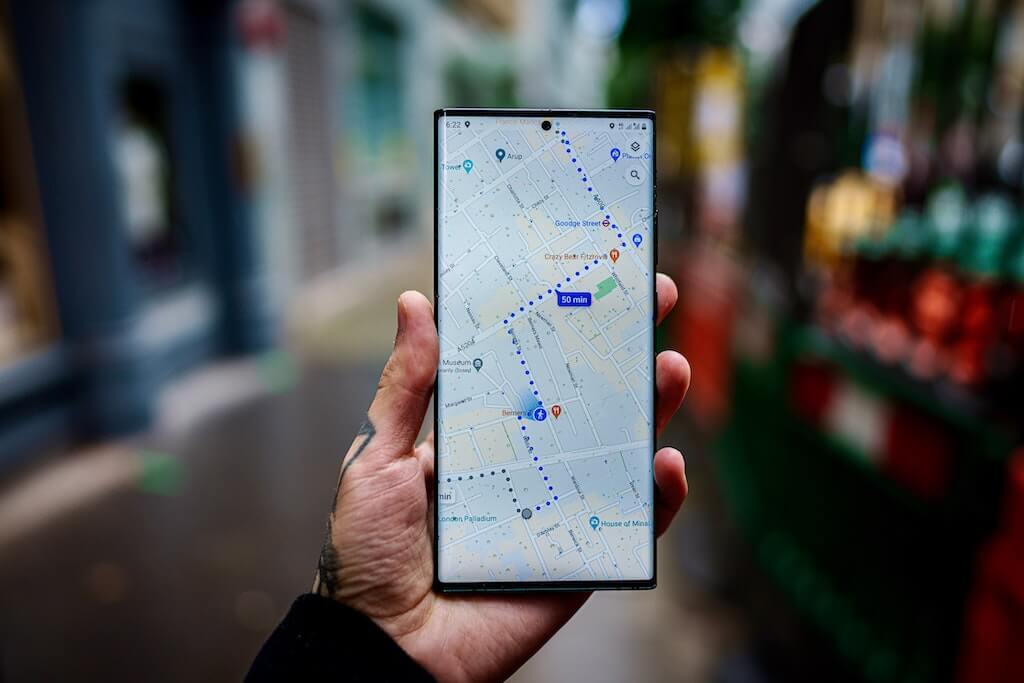 You may have realised when you view your google analytics stats that visitors to a website are impatient, if they don't immediately understand what you do, they'll leave.
How can inbound marketing and a buyer persona, help your SaaS business?
Don' t worry you are not alone. It's believed that it takes website visitors three seconds to work out what you do and then make up their minds as to what they should do next. Stay or go.
As businesses we are all looking at ways to upgrade our ability to be found online, to create a "sticky"website that generates leads and ultimately plays it's part in helping you close those sales.
B2B buyers have changed how they behave, adopting a lot of the habits and approach of what they look for from their own personal experience of shopping, with two thirds of their research made on a purchase before they even talk to a business, further more Google research shows that on average, B2B researchers do 12x searches prior to engaging on a specific brand's corporate website.
As a consequence of these big shifts in a B2B buyers behaviour, there is a direct impact on how to approach and target decision makers. Moving to attract and interest prospective leads through information and advice, rather than distract them by pushing out a sales message that does not target their needs.
The first thing to do is look in the mirror and ask yourself – have you truly adopted a mindset that is "customer or buyer-centric"?
Know Your Audience!
If you don't know who your ideal customer is, how can you attract them to your business?
The most important rule of inbound marketing is to know your buyer personas.
Understanding who your target customers are — from firmographics to demographics such as age, gender, location to behaviours and attitudes, company size, profitability, capacity, etc. — all these facts can help you decide how best to present your proposition to engage your visitors and grow your authority.
Inbound marketing is all about the pain ….
Inbound marketing will help you attract your ideal buyer using targeted content distributed via your buyers preferred online marketing channels – where they go to read up on the latest news and information and self-educate. 
The semi-fictional description of your ideal buyer or Buyer Persona is a core part of the inbound marketing methodology and when used successfully your website visitors go from being complete strangers to delighted customers and promoters of your brand.
"An inbound philosophy puts you in the shoes of your customer – what is the pain they are trying to address with their online research or the opportunity they want to exploit?"
When you know your audience, you understand the reason for their search, what pain they are trying to address or opportunity to exploit.
From attracting visitors to closing customers, a comprehensive inbound marketing programme can integrate your activities across:
Blogging
SEO (Search Engine Optimisation)
Social Media posting & selling
Website development
Lead Management, Lead scoring
Landing Pages, Calls-to-Action
Marketing Automation, Email, CRM
Analytics
And more …
Inbound marketing as a tool can consolidate your sales and marketing activities. When you create relevant and informed content your target audience will be more open to take action, to get to know your company better. In this way, inbound marketing tactics can be used to increase brand awareness, lead generation, customer engagement, and loyalty.
So to get you on the road to success just follow our Golden Rules to help you as a SaaS business get that growth momentum going.
Our 9x Golden Rules:
Develop a buyer's personas for your business, use this in your strategic marketing approach to understand how to address the pain that your target audience is looking to address.
Define your online value proposition, what you are selling, to who and why they would choose your company over anybody else.
Focus on a particular digital customer touch point that you can influence and make that a core part of your communications planning.
Know what, how, where and which keywords your target audience use for search so you know how to tap into the search habits and behaviour.
Optimise the rest of your digital communications around your buyer persona and their digital habits.
Develop your content marketing approach to focus on how to solve your buyer personas pain and target the right distribution platforms to make sure you can serve up your solution in the appropriate places.
When you get a visitor to your website – ask yourself, are you ready to convert, do you have a conversion path in place – or will you leave it all to luck?
Know which keywords your competitors are using, match, rank and improve your performance.
Set yourself a specific goal, traffic is good but you need visitors to convert and buy and how many by when – get into the detail!
So ask yourself – does your website explain clearly what you do as a company? And how will you best use those first 3 seconds?
If you are going to be effective with Inbound Marketing then it is important you learn the basics from Inbound methodology to linking content marketing.
Good luck with your plans.
Don't forget to check out and read our latest blog posts.