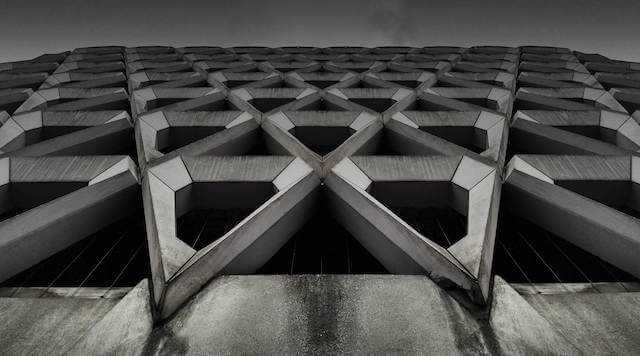 The complex nature of today's buyers journey, with an increasing number of touch points across multiple channels and devices adds complexities to doing business.
For marketers trying to reach out to buyers, and the buyers trying to filter or ignore irrelevant content.
One of the biggest headaches B2B marketers face today is generating high-quality leads for the sales pipeline, according to the B2B Technology Marketing Community.
The reality is that a B2B sales prospect will find you when they're good and ready; no matter how much effort you put into chasing them. So it is vital to make sure then that you can be found when your prospect is ready to talk.
According to Google research, B2B researchers conduct an average of 12 searches before they engage with a specific brand's website. There can be between 7 – 12 touch points with a seller before a contact turns into a qualified lead, according to research from Walker Sands.
The buying journey, from start to finish, is rarely linear— it's more akin to a game of "snakes & ladders". Being able to offer advice and value to prospects regardless of whether they're ready to buy, builds credibility and authority for your brand.
Helping is the new selling
With so many channels, new devices, platforms and content mediums it has made it much easier for buyers to be selective in what they read. Digital has enabled and empowered buyers to change how they consume content, engage with brands and undertake research.
These changes have had a direct impact on the way that companies should be targeting prospective customers but unfortunately, 55% of B2B marketers say they are unclear on what content marketing success or effectiveness looks like (Source: Hubspot).
The good news is there is a simple way to test if your approach to content is working, consider the following questions against your own strategy.
9x Simple Questions To Ask
Whether you've published an article on your blog, posted on social media, or shared a link to your landing page, ask yourself these questions:
1. What Is Your Target Audience Strategy?
Who is buying from you?
What do you know about them?
Do you know their pain points, what motivates them, and why they want or need whatever it is that you are selling?
Only 30% of content marketers according to the Content Marketing Institute believe that they are effective with the content they create. So for content to have an impact it should be written with a person in mind to visualise who you are writing for.
Before you pinpoint your target audience, it is a good idea to define your Ideal Buyer Profile that describes which companies are a good fit for what you offer and which ones are not.
In a B2B context, here are some questions to consider when defining your ideal buyer profile:
What's the company size?
Are there any particular industries or industry verticals?
Geographic locations?
Attributes of your buyer's customers that are important?
2. Can You Describe Your Target Audience?
When you can put a name and a profile to your buyers it will help your business to be more effective in meeting their needs. A well drawn up buyer persona provides insights into the motivations, challenges and purchase preferences of your sales prospects.
A buyer persona is a semi-fictional character created as a picture of an ideal customer, built around insights and common patterns of behaviour.
These audience profiles are commonly "pen portraits" including avatars and fictional names that help you to visualise the buyer. The buyer persona defines the different buying patterns of people within your ideal buyer profile that you are going to target.
To help you start to build your own buyer personas use our questions below to create a profile, sourcing insights from Google analytics, your own CRM system, social media data or from colleagues or your own experience:
What are the characteristics of your buyer personas (age, gender, location, marital status education, job title, income, reporting line, etc.)?
What are their motivations for change?
What's important to them and what's driving the change?
What is their pain point?
What does success look like for them or failure?
What is their decision making process?
What or who are their information sources?
What type of organisation are they – risk averse, cost cutting or transforming?
What is the organisation's focus – price, quality, customer service, etc?
Who is your negative persona (the customers that you don't want and their characteristics, behaviours, interests)?
3. What Keywords Are Buyers Using To Find Your Content?
Visitors to a website will probably give you at most three seconds, and by then they will have either worked out whether to stay and explore or jump off never to return.
Bad news for sales potential, but the jumping off actions can also have a negative impact on your Google ranking authority, as they consider a visitors search behaviour, returning to search further as being disappointed with what Google served up. And those actions are then seen and incorporated into the Google algorithm for similar searches.
We'll always need to use written language for search queries because search engines store keyword-based indexes – rather than the 25 billion+ web pages.
These stored keywords are the words that your buyer personas use to search and should therefore be used appropriately throughout your content.
The goal is not to rank highly for all keywords, just those that people are searching for when they want what you are selling. Use tools like www.link-assistant.com (SEO SpyGlass), www.woorank.com, www.semrush.com, and Google's "Keyword Planner" to help you monitor which keywords are being used.
The best keywords to target are those that:
Have a high search volume (people are looking for the keywords)
Have low competition (smaller amount of results will mean your chances of ranking higher improve)
Are supported by your content (the keywords are relevant to your site)
It is easy to forget that the person on the other side of the computer screen reading and digesting your content is human – and not a robot. So when you are creating content make sure you are focusing on the person and their needs and not writing with search ranking only in mind.
4. What Is Your Content Strategy?
You cannot afford to neglect your content because it can impact your lead generation as unqualified website visitors will dilute conversion rates as they jump off your website.
Or you may be disappointed at a lack of traffic because your content strategy does not target effectively any particular audience.
Potential customers need validation that you are trustworthy, knowledgeable and an industry authority, a validation supported by the quality of your content.
An investment in time on how your business educates visitors will make you stand out from the crowd. Don't be afraid to talk specifics rather than a broad solution that fixes everything for everybody. Being generic means that you are compared to everybody, a risk in an overcrowded market.
It is a world where "content marketing rules", buyers are more likely to trust other sources of information than your own, so you need to make sure that your content is shared by users and distributed amongst your target audience. According to the Content Marketing Institute's 2016 benchmark report, 88 percent of B2B organisations are using content marketing.
To help with planning a content strategy use our questions below to get you started on roles and responsibilities:
Who on your sales & marketing team will be creating content?
Who from other areas of the business can contribute?
How frequently can individuals on this team create content?
What are the key industry resources, trends, etc. that you should to be up-to-date on?
Who are the influencers and experts in your industry or segment?
When is a good time to schedule some training on blogging for your team?
Do you have existing content that you can review and refresh?
Do you have a content strategy in place?
5. Have You Done An SEO Audit And Optimised Your Website?
SEO navigates the Internet for users – a road map. It refers to techniques that help your website rank higher in organic (or "natural") search results, thus making your website more visible to people who are looking via search engines like Google, Bing, and Yahoo, etc.
Search queries are the words typed into the search engine query box and they tend to be:
I want to do something? (do – transactional queries)
I need to go to? (go – navigational queries)
I need to know how to do this! (know – informational queries)
So how do search engines work?
The spiders Crawl the Internet and decipher content on your website pages.
They then Index what they find and store it.
The search Algorithm then calculates relevance + popularity = importance > vital for your site to rank highest in a search activity.
All the major search engines display search results in order of relevance and site authority. So you need to make your website easy for users and spiders to understand your content, they track what we as "searchers" do – how we discover, react, comment and link content and then hold information stored as a database of keywords indexes and phrases (long tail keywords).
SEO is about visibility and helping you to attract and keep visitors on your website an audit would help you optimise the following:
SEO forces you to use proper heading tags (H1, H2, H3, etc.) to help keep things clear and simple for the search engine and your visitors
SEO says that you need to have clear and focused headlines that give structure to your content, and make it easy for a visitor to scan
SEO asks that you focus your webpages on one particular topic – making sure your headline matches what you have written
Search engines also read content in context so focusing on writing quality and relevance to the search query – means better results for optimisation and conversion
How frequently you update your content matters for both SEO and keeping your site "sticky"
6. Do You Have A Conversion Path Mapped Out?
The conversion path is the process through which a stranger who visits your website then becomes a lead and then a sales prospect.
A conversion path is made up of your content offer, call-to-action and landing page. In order to convert into a lead, a visitor sees a content offer, clicks on the call-to-action button and is then taken to a landing page. On that landing page, the visitor can provide the information required for access to a gated content offer and now becomes a lead.
Ask yourself the following questions to see if your business is conversion ready:
Are you creating a sufficient number of leads for your B2B sales pipeline today?
Are you able to track effectively the lead-to-deal-process from start to finish?
Do your sales and marketing teams work together?
Is there a particular timing window for your buyers?
How long do buyers spend researching your products/services before making a purchase?
Are you still focusing on traditional sales and marketing methods?
What is your average purchase/order size?
What is the lifetime value (LTV) of a customer?
How frequently do customers make purchases on your website?
How many of your customers are return customers?
Do you generate a larger number of leads via your website in any particular months?
What percentage of your website visitors convert into a lead?
How many offers (e-books, white papers, webinars) do you have available on your website
How many active landing pages do you have?
How often do you build and launch new calls to action to drive traffic?
Do you have a process of tracking the number of leads, measuring the revenue generated from them and comparing the figures every month?
How long do visitors spend on your site researching products?
How frequently do visitors return to your website during their buying journey?
Are there pages on your website that would help you identify which stage in the buying journey the buyer is at?
A big part of your marketing strategy should be generating quality leads to grow your sales pipeline, so it is important to know which content pieces are working and how you can improve those that are not.
7. Are You Selling The Way Customers Want To Buy?
One of the bigger shifts on the horizon is how B2B vendors are changing the way they sell to the way their customers want to buy.
Sounds easy, but this is a major change in mindset – where the buyer-seller relationship has been turned completely upside down. Whereas some companies may still view their prospects as numbers in the sales funnel, the newly empowered buyer means that companies must transform their sales process shifting focus and impressing upon buyers the desire to offer advice first and foremost to lift the pressure off the sale and open up the opportunity for dialogue.
If a B2B business cannot add any more value to a sales conversation over and above what the buyer can source from self-research, then you will have problems filling your sales-pipeline. Now could be a good time to start to develop an inbound sales process that puts your customer first and foremost.
The following actions will help you become more "buyer-centric" in your sales approach:
Use your content to educate prospects, build trust and your authority slowly
Set up lead scoring and workflows to ensure that you work on the best opportunities, ones that fit you as a business and are at the right stage in the buying cycle
Become a trusted "expert" by sharing insights and offering advice for free
Ask questions and learn about your buyers needs
Learn how to recognise when prospects are open to engage and interact
Implement and use a sales CRM tool to manage and record your actions and the reactions of your customers
And think of sales as relationship building, people rather than decision makers and offering advice rather than closing a sale
What does your sales process look like?
Is there a CRM system already in place to track leads and opportunities?
What sales content do you have prepared to nurture leads?
What are the typical reasons a sales prospect won't buy?
8. What Is Your Content Distribution Strategy?
Content distribution is a way to extend the reach of your content marketing, it's all about making sure the content you create gets found, read and shared by the right target audience.
A "rule of thumb" is to spend 50% of your efforts on creating the content and the other 50% on distributing it.
There are three ways of distributing your content – via your own channels (owned), other people sharing it voluntarily (earned) and paying to distribute it (paid). Below are some of the examples of these channels that you need to incorporate into your strategy.
Each distribution category can play a different role in your plan, depending on the message and the type of audience you are aiming to reach.
Owned media
Blogging
Social media sharing / posting
Social selling
Website
Email / e-newsletters
Digital media (video, podcasts, webinars, presentation slides, etc.)
Earned media
Develop website backlinks and guest blogging invitations
Write press releases
SEO long tail keywords for organic search
Approaching influencers in the community
Ask customers to review products via social media, review sites, etc.
Paid media
Google Adwords / display ad network / Paid Per Click PPC
SEM (paid search)
Remarketing
Social media ad networks sponsored content / display ads
9. Do You Know How Your Customers Find You?
It is important to understand how your customers found you, and to map out their journey from the first point of contact, through to a sale, after-sales and hopefully to a repeat purchase. This can be a visual time line of stages and touch points that your customer passes through.
Megan Grocki writes in How to Create a Customer Journey Map: "A Customer Journey map is a visual or graphic interpretation of the overall story from an individual's perspective of their relationship with an organization, service, product or brand, over time and across channels."
Viewing the journey from a customer's perspective, will help you understand how visitors would like to interact compared to the experience you are providing.
It enables your company to spot the gaps that impact negatively the customer experience. Removing these inefficiencies not only improves customer experience, it may also save money and increase revenue.
Take Away
Content marketing is a strategic marketing approach focused on creating and distributing content that is educational, relevant and deemed valuable to attract and retain a particular target audience. It can help you drive traffic and then engage with those leads as your nurture them through the sales funnel.
Are there any other questions that you would add to this list that you have used before?
Check out our solutions page for many of the challenges that as businesses today we face.