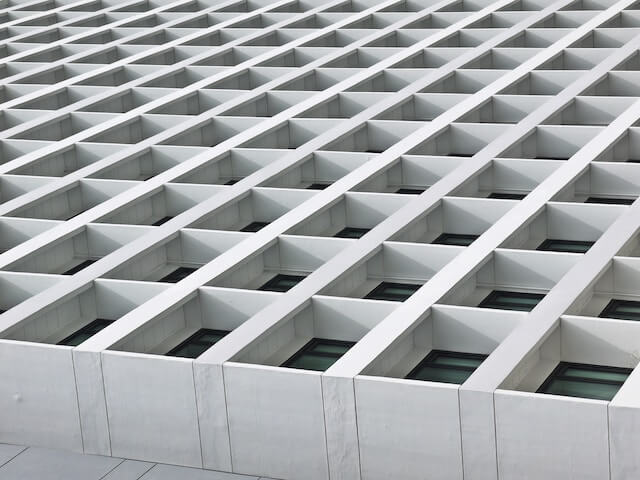 As a company whether you are a start-up, gaining traction or coasting it is at this time of year where normally there is a narrow focus on putting in place your growth plans.
How to use Inbound marketing and SEO to improve your search ranking
It's easy to put all your eggs in one basket, by focusing exclusively on SEO (Search Engine Optimisation) & SEM (Search Engine Marketing) to help generate traffic.
But there is a risk, apart from costs you could end up with unqualified visitor traffic. 
Doing business has changed – have you?
As a business to write an effective communication you need to understand where customer pain aligns with your solutions.
And you'll need to work out how you're going to write and distribute content that will be found by your target audience.
SEO should be a key factor in any growth plans.
SEO is about visibility and helping you convert visitors through your On-Page and Off-Page activities:
SEO forces you to use proper heading tags (H1, H2, H3, etc.) to keep things clear for search engine bots. And for those reading your content. 
SEO says that you need to have clear and focused headlines that give structure to your content. Making it easy to follow or scan.
SEO asks that you focus your webpages on one particular topic. Which will make sure your headline matches the content.
Search engines also read content in context. That means focusing on writing quality and relevance to the search query – means better results for optimisation and conversion.
How frequently you update your content matters for both SEO and keeping your website "sticky".
SEM – Search Engine Marketing
SEM involves increasing the visibility in Search Engine Results Pages (SERPS) through optimisation and advertising (paid search) for your website. Which involves pay per click (PPC) listings, SMM (social media marketing), etc. 
It's easy to get tied up with the detail, especially with SEO. So, take a step back, focus on what you can influence, and avoid those things that "hurt" SEO. 
What Impact Does SEO Have On Inbound Marketing?
SEO refers to techniques that help your website rank higher in organic (or "natural") search results. Making your website more visible to people who are looking via search engines like Google, Bing, and Yahoo, etc.
Rand Fishkin, founder and former CEO of Moz, defines search engine optimization as "the practice of increasing the quantity and quality of the traffic that you earn through the organic results in search engines" (Moz).
Search queries are the words typed into the search engine query box and they tend to be:
I want to do something? (do – transactional queries)
I need to go to? (go – navigational queries)
I need to know how to do this! (know – informational queries)
So how do search engines work?
The spiders Crawl the Internet and decipher content on your website pages.
They then Index what they find and store it.
The search Algorithm then calculates relevance + popularity = importance. Vital for your site to rank highest in a search activity.
To make your website easy for users and spiders to understand your content, they track what we as "searchers" do. How we discover, react, comment and link content that we find and digest. And then hold that data stored as a database of keywords indexes and phrases (long tail keywords).
Fishkin adds that the authority and reputation of your brand are also important. And this needs to be addressed in conjunction with optimising your website.
He says "…that in order to be successful at SEO you need to be clear about who your target customer is, who influences them and what channels you need to use to reach them…"
Organic Search A Recipe For Inbound Success.
Rising up the search page on your own merits, by driving organic traffic doesn't happen overnight. But it does have benefits if you have the patience:
It means you don't rely solely on any one particular marketing channel for your content distribution.
It safeguards against the sudden shift in costs of a predominantly keyword approach.
And it allows you to acquire loyal customers that find and view your site based on merit.
The Key To SEO: Meaningful Content
 & Write For Humans Not Robots … 🙂
By creating content that is high quality, compelling, and relevant, you can engage your site's visitors. Which means you build trust and authority.
When content resonates with someone, it feels personal and authentic. Hopefully to be shared and commented on.
Without a proper SEO plan a website will be invisible to visitors.
Adding structure to your content is essential to SEO and so does understanding the limitations of search engines.
For example:
John sells handmade boxes. On his blog, he shows how he makes the boxes, often talking about the different wood he uses.

There's not much competition for keywords relating to wood, and John is publishing lots of great content about wood, so unsurprisingly he has top of page rankings for several different types of wood.
Do you see where there could be a potential issue?
The people searching for wood most likely would build a box themselves, and it's unlikely they'll be interested in purchasing John's boxes. He'll get lots of traffic, but ask yourself how much of the traffic will convert, because the visitors have completely different goals.
If you want SEO to work you'll need to make sure your goals match the goals of your visitors. So the aim here is not about volume of site traffic, it's how qualified those that visit your site are.
Focus on optimising keywords that bring in visitors who want the same things as you are selling i.e. hand made wooden boxes. 
Keywords
 Tips
We'll always need to use written language for search queries because search engines store keyword-based indexes. Not the 25 billion+ web pages and growing available today in the world.
These stored keywords are the words that your buyer personas use to search to address their pain. They serve as a foundation for your website pages. And are used throughout your site – in the pages title, headings, text, etc.
The goal is not to rank highly for all keywords, just those that people are searching for when they want what you are selling. Keep in mind that more specific or long tail keywords narrow the results but convert better. Take time to research, track and measure conversion of keywords to improve your performance.
Use tools like www.link-assistant.com (SEO SpyGlass) or www.woorank.com or  www.semrush.com or Google's "Keyword Planner".
Select Keywords that:
Have a high search volume (people are looking for the keywords)
Have low competition (smaller amount of results will mean your chances of ranking higher improve)
Are supported by your content (the keywords are relevant to your site)
Other Factors That Influence Search Results:
Site Speed
If your website loads slowly, a large portion of visitors will leave. Speed is also a Google search ranking factor. Research shows that 40% of people will close a website if it takes longer than 3 seconds to load.
The worst part is that they'll click the "back" button and choose a different search result (called pogo sticking). This information is then taken into consideration on subsequent search results
How do mobile visitors see your site?

Recent changes to technical SEO have revolved around increasing the importance of mobile friendliness. A website needs to be responsive to the device being used.
Backlinks (like a letter of recommendation)
Links that point to your website from other websites are a valuable part of the search ranking factors. These links are evidence of popularity, authority, trust and credibility. Links help search engines connect the relevancy of a page with specific keywords.
The more diverse your domain backlinks are the better, from sites with different extensions i.e.: .com, .net, .org, .edu & .gov sites. A domain link that has existed for a while carries most credibility. But If you link to a spammy website – search engines will treat your site the same!
Checklist – Take Time To Check If Your Website Is Hurting Your SEO Performance
These are factors that need to be checked to make sure your site can be found:
Broken or bad link structure on your site
Backlinks (with external sites) that are considered spammy
Too many images for call-to-actions that need to be replaced with normal text links that can be read by the search engine
Blocking factors like flash technology for animation/films on your site – that cannot be read
Wrong HTML code or no alt text on images on your site
Lack of keywords on your site or keyword stuffing
Mixed messages between what your headlines/titles say and the actual content that you have on your site
Lack of transcripts for video & audio media because the search engine cannot read the images or audio
Pages that load slowly
Not mobile responsive
Ratio of text to images below under 20% or 70%+
Duplicate content over the site
That your website pages have human unreadable URLs
Takeaway – Which Marketing Tactic Is Better?
Many marketers debate whether SEM is better than SEO. As an inbound marketer, I would argue that organic SEO is the best approach for a long term strategy. 
Although organic SEO takes longer to show results, in the end it will be less costly. And you will establish a search credibility that you might not establish with advertising. There are situations however where pay per click makes more sense than SEO.
For example, if you are launching a new website and you want immediate visibility, it is a good idea to create a PPC campaign because it takes less time than SEO.
It is always great to hear if you have tried and tested tactics when it comes to SEO.
If you want to learn if you are ready to introduce inbound marketing to your growth plans, download our 101 reasons for Inbound Marketing.