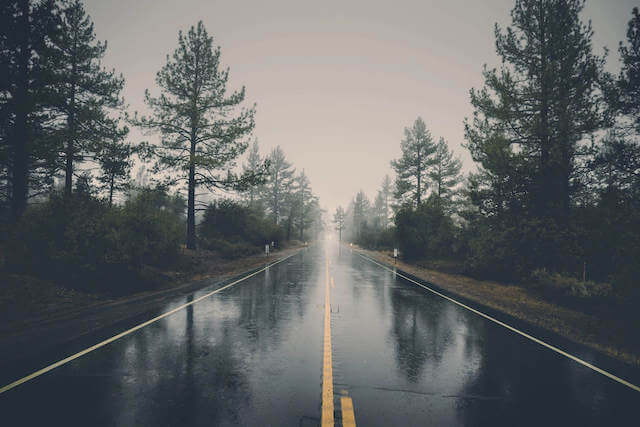 Storytelling is a powerful sales tool when it connects with the right audience.
Using the emotion of your company story to differentiate yourself from the competition is one way of using your public relations efforts by helping others to identify who you are, what your product is and how it will help customers.
Public relations (PR) is the process by which you communicate and engage to build mutually beneficial relationships between other organisations or audiences using trusted sources to distribute your message.
Both PR and inbound marketing are mutually effective in boosting brand awareness, increasing website traffic, creating a brand identity, and distributing your content to a target audience.
PR are accomplished storytellers, creating narratives or angles to advance the agenda of their client in order to protect, enhance or start to build a brands reputation.
They are always trying to address the media owners question of "What's in it for me and my audience?" through the content they produce.
Inbound marketing can augment PR efforts and serve as an amplifier to the content that is created adding another way of reaching out to your target audience.
An inbound strategy can benefit in many ways, providing a platform to post fresh, new content along with optimising relevant and targeted keywords, and building thought leadership.
Today we don't control as much of the dialogue as we used to. Buyers for many reasons have taken control and are in the driving seat. They decide when, how and with what sources they use to self-educate.
B2B buyers do their homework, filter out the advertising noise and base judgments on a brands perceived level of trust, personal recommendations and authority.
For example, many companies in the technology sector are lagging behind the curve when it comes to understanding the new digital landscape. Buyers are more selective that ever before, they don't need to hear from a brand directly to decide if they are interested based on their own research.
And that's a problem, because the traditional approach to doing business that many companies are hanging on to – the outbound-centric models are not as effective as they used to be in getting the audiences attention.
It's Time To Transform Your Marketing
With the Internet and social media revolution there is a continuous pressure on companies to become more buyer-centric. For B2B buyers today all the information they need is a few clicks away – online.
47 percent of buyers view three to five pieces of content before engaging with a sales rep. (Demand Gen)
With so many touch points now in the buying process the sales cycle has become longer and more complicated. Budgets are tighter, more vendor options to consider, more stakeholders and a risk averse culture all contribute to a challenging sales cycle.
Low cost and with high impacts, inbound marketing can be used to ignite growth in gaining PR coverage.
The Internet and access to cheaper technology have levelled the playing field in today's competitive market place.
Decision makers and influencers need to be approached in a different way, attract rather than distract them, get them on your side, build a level of trust in what you are saying and a build a momentum with word of mouth recommendations. Below is a chart that lays out the influences on why inbound marketing is a part of the PR conversation.
Outbound vs. Inbound Behaviour
Outbound or traditional marketing does have its benefits, especially for larger companies that have enough budget to fund more tactics to drive traffic and reach.
But changes in B2B buyer behaviour are forcing companies to adopt a strategy that targets a buyers' specific needs. The inbound methodology grows an audience organically by generating website traffic using educational content that visitors are searching for.
PR And Why Earned Media Matters
The goal is to earn the attention of media to publish your content and reach out with interesting and relevant stories. All businesses can benefit from a better understanding of the audience that they are trying to reach, with an appreciation of their digital behaviour to understand how to influence and earn "share-of-mind".
In order for businesses to connect and educate an audience, they need to understand their customer's needs. The changes in buyer behaviour, relentlessly driven by the Internet, are directing sales and marketing to adopt a more buyer-centric strategy.
But there is often a mis-match between how sellers communicate and buyers source and digest content. Traditionally as sellers we have pushed out what we thought was an appropriate message, whereas buyers now are far more likely to ignore that message and use their own online sources for self-research and education.
Digital PR builds relationships by making use of inbound marketing tools and content to help businesses generate leads and traffic, along with building up brand awareness.
There are three main ways of distributing your content – via your own channels (owned), other people distributing and sharing it voluntarily (earned) and paying to distribute it (paid) see chart below.
Owned media is content that you as an organisation have control over. If marketing has one goal, it's to reach an audience at that one moment in their buying journey when there is an opportunity to influence.
Marketing has always sought to capture and exploit these "moments of truth" through the website, blogs, social media and emailing.
Earned media, on the other hand is something that is generated by a third party sharing your story. Driven by PR earned media examples include articles in newspapers, interviews or blogger outreach generating visitor traffic, back links for SEO and growing the reach of your story.
The Inbound Funnel
Most B2B buyers are today already in the Awareness stage of their buying journey having undertaken their own research.
For years, the customer touch points have been understood through the metaphor of the "funnel"— a sales prospect starts with identifying their problem at the top of the funnel, as marketing helps them to recognise symptoms and articulate their pain.
The traditional sales funnel maps the journey from prospect to customer. Although it is typically called a sales funnel, marketing has always be at the heart of the funnel.
Owned media plays a key role through education and information to generate awareness and traffic into the top of the funnel. Earned media secured through your PR efforts, such as a published article in a trusted source, can be converted into owned media and repurposed at a later date.
An article can be used on your website as an endorsement, or can be posted and shared with your social media network reinforcing your authority.
Inbound and PR help because they are trying to get your content distributed on to "trusted" networks that the search engines will recognise as having authority and that positively impacts your search ranking.
Digital marketing has changed significantly over the past few years, and yet search engine optimisation (SEO) remains one of the most effective inbound marketing and PR strategies. SEO will help visibility and, hopefully, increase qualified traffic if you properly optimise your website for search and have good content.
Content distribution can be considered as a way to extend your reach, it's all about making sure the content you create gets found, read and shared by the right audience. A "rule of thumb" is to spend 50% of your efforts on creating the content and the other 50% on distribution.
Take Away
To build up trust and credibility inbound marketing can help shorten the sales cycle even for a complex B2B sales process. But there are some steps to follow:
Engage earlier in the sales process with an educational focus
Build trust by providing value rather than selling
Be visible and proactive online when businesses are searching using your PR resources effectively
Think about your offering as a solution to a particular problem – what's the story that you can generate?
Give thought to the language that a prospect would use to search on that problem i.e. the long tail keywords, and what are their trusted "go to" sources of information?
Align your marketing messages with the stages in the buyer's journey
Try to remain "top of mind" when businesses are at the decision making stage by establishing a role as "thought leader" through your social selling tactics and PR efforts
Let us know if you need help with your PR story, or how to angle what is unique about you through the inbound marketing methodology.