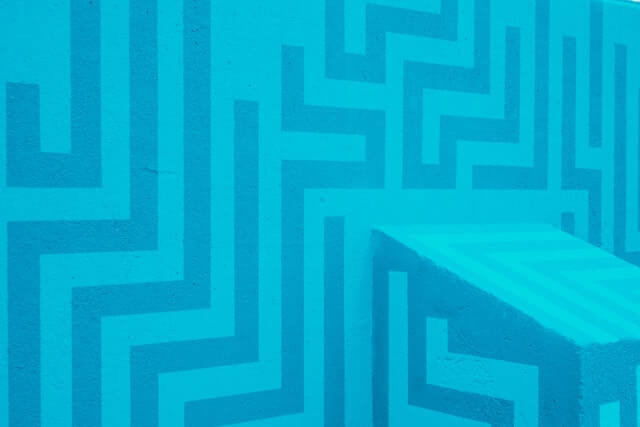 Imagine you're an artist. And someone calls you and asks you to do some painting.
"What kind of painting?" you ask.
"Oh, just something simple" they say.
Okay, so you ask. Is it for a gift? More of a surprise. What about the type of painting? Nope, they seem vague. Okay, can they at least tell you what size the painting should be? Enough to cover the garage with atleast 2x coats in time for the summer.
We all pretty much know the role that content marketing and information play in today's sales and marketing world. But we sometimes lack the right questions to ask those vendors we meet when we are shopping around.
So to help – below are some of our insights on what you need to be considering for the right match if you are looking to outsource your content.
So Why Does Content Marketing Matter?
Content marketing creates a reliable and cost-effective source of visitors to your website. It is a strategic approach focused on producing and distributing content marketing that is educational, relevant and interesting for a particular target audience. 
The aim is to distribute content in such a way that it grows your organic website traffic, and with embedded links and calls-to-actions generates leads, educates prospects and grows brand awareness though content that is shared.
So here are 7x factors you should consider as you start to shop around for a suitable content vendor.
1). Define some clear goals for your content marketing plan.
Before you select a vendor, outline the business challenges you're trying to solve through your content.
What's your aim for developing a content marketing plan?
The above should be the first questions that you are asked by those you approach.
You would be surprised at the number of organisations we come across that don't actually know why they want to create content and what do they want to get from it? "Catch up with our competitors …because everybody else is doing it… it's a trend we need to get on…etc."
A lack of clear goals will make it extremely difficult to effectively brief a content supplier.
For example below is a basic chart that plots the business goals against some content objectives. The metrics you need to add to this are those that matter most.
For example is it customer engagement, social shares or straight out lead generation? Providing this information will give any potential content partner a heads-up on what your long term goals are and how they can contribute to that strategy.
TIP: Don't Forget To Provide Your Content Marketing Mission Statement:
It will identify:
WHO you're creating content for
WHAT you're delivering to your audience and how it will benefit them
WHY you're creating content in the first place
2). Budget – Show me the money 🙂
The amount of money you can allocate on a content solution will of course decide how much content a vendor can produce for you.
Be upfront with what you can afford, but also what your expectations are for a ROI (Return On Investment).
Your content plan should address how, when and on what particular platforms you plan to publish content.
It should cover how much resources (time & money) you'll invest in your content. There are a number of considerations when planning; which category to use, target persona, mix of content (new- recycled), metrics, frequency of posting, format, etc.
The chart below is a rough estimate on how much time you or your vendor need to allocate for creating and distributing content.
From your perspective – you need to allocate as much as 50% of your time on creation and 50% on distribution.
It could be the best content in the world, but if it is not seen by anybody, it will fail.
So ask yourself if you are going to start small and build a momentum or does your project need a big injection of content immediately.
When selecting a content vendor, cost is of course one consideration but also:
Do their values as a business match yours?
Are you excited to work with them?
Do they understand your company personality?
How bespoke does their strategy feel or is it a "one-size fits all"?
Do they take time to answer your questions?
Are you just another customer?
Can they demonstrate results?
3). Reaching your target audience
A smart vendor should ask in detail about your target audience, otherwise they won't have material to research for a profile, reading habits and digital behaviour.
Make sure you come to the negotiating table with a well-defined audience that can be incorporated into their work. Otherwise if they are basing it on a "gut feel" it will not be as effective as you may be expecting.
To develop a successful content plan, you'll need to clearly define your "buyer persona." A buyer persona is a semi-fictional representation of your ideal customer based on various data sources.
The more experience an agency has in your industry, the more likely they are able to rapidly produce the results you are looking for.
4). Assessing what content you have produced thus far …
Start your approach by thinking about what kind of information your audience wants to see.
Make a review of your previous content efforts and results. Figure out what you could do differently with your existing content to re-use it.
Then consider how this audit should influence your future content efforts, or how you brief a content vendor based on this previous experience.
To make it easy for you to audit your content, place it all into one sheet as a great way to keep all your team on board with what has been done, and present this to the vendor.
When you are carrying out an audit, take the time to also carry out a SWOT (Strengths, Weaknesses, Opportunities & Threats). This is an internal and external review of your content and what is happening in your market.
Below is an example of a worksheet that we have set up which you can download and tailor for your own content audit needs.
(click to download audit worksheet)
TIP: Use A Content Gap Analysis To Spot Your Next Move.
Bringing together your content audit, and your SWOT should give some insights on filling out your "content gaps".
Use the gap analysis to review your own content and identify where the potential gaps across the buying cycle, business goals or your content objectives are and brief this as well to your content vendor.
5). Tone of voice
How do you want to talk to your audience? Formal and full of authority? Or friendly and casual?
Does the vendor have the necessary industry experience to understand what will resonate with your target audience, the tone, the imagery, the different needs for information as they travel along the customer journey?
Content needs to be relevant, informative, entertaining, likeable and shareable by your target audience.
Ask to see examples of content created for other clients, and walk through the content creation process.
Another "must do" is to read what the agency's own content is like, how regularly do they blog, to what degree are they considered a "thought leader" in their field based on content quality and distribution.
TIP: Discover The Customer Journey
If an agency lacks the specific industry experience, has no content strategy, and does not understand where their content fits into the customer journey – this should be a red flag!
Below is a chart that outlines the customer journey from Awareness to Delight, and recommends the different content formats and types that the buyer consumes at each stage.
6). Content Creation Overview
For digital marketing to be successful it relies in a big way on content creation.
Potential customers need validation that you are trustworthy, knowledgeable and an authority. Your vendor must be able to support you in these objectives. 
So How Does Your Vendor Create Content?
To get the production, distribution and analysis of your content flowing you need to be able to trust that your content solution has a robust process in place.
You will need to decide how much of the process are you giving over to them, or will they only play a small part in the creative process?
We divide our content production into three stages (as the chart above). Starting with the content brief, documenting budget, audience, story and goals.
Once you have the brief, now it is time to get creative in ideation mode. Finally you will need to distribute the content and assess metrics and make any amendments.
7). So How Serious Do They Take Your Business?
Many vendors talk primarily about services and features rather than trying to understand if they are the right fit for your content creation.
The more questions they ask the better – both parties need to make sure that they suit each other.
A vendor will need to be proactive, honest and transparent. Things always take longer to do than you think, so it is smart to have a mutual understanding of time allocated to particular tasks.
They should also have the strength of character to say no. The worst case scenario is a supplier who says that they can do something because they see the opportunity to earn revenue but in fact are running around trying to fulfil the work in an unprofessional way.
And remember, always ask for a reference customer that can give a recommendation.
Take Away:
There is a responsibility on your part to furnish the necessary background when you are starting out on a content brief. But also make sure that the other party takes time to ask challenging questions.
The positive point about preparing for a meeting and then evaulating a content vendor is that it will help you focus on the details of your business – and that is never a bad thing.
Content marketing is the fuel that drives the inbound marketing engine. If you need to assess where your lead generation programme is heading reach out, we are always happy to help.
Read our latest blogs: