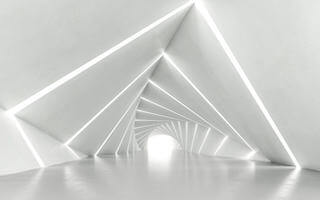 Buyers have access to so much information now at the click of a mouse that they filter what you as a business communicate along with the advice that they receive from friends and work colleagues.
The path to purchase or buying journey from start to finish, is rarely linear for a buyer – but as a business if you are prepared to offer advice and add value to a sales prospect regardless of whether they're ready to buy – it will build credibility and help keep a dialogue open.
For those in sales and marketing trying to reach buyers we are up against a lot of "noise" in the marketplace and buyers are in the habit now of filtering or ignoring irrelevant content. Digital has enabled and empowered buyers to change how they consume content, engage with brands and undertake self-research.
For your business to get through the marketing noise and engage your prospects – it needs to transform digitally and learn the tactics of educating rather than prematurely selling.
Digital transformation can be a difficult tasks, so ask yourself the following to see if your business is ready to start the journey:
People – do you have the right resources in place to fuel your growth?
Customers – do you know who they are and what motivates them to choose you?
Content marketing – how well do you know how your product addresses your customers problems?
Systems – what resources do you have available and how can you use them more effectively with marketing technology to support your growth?
Processes – what measures do you have in place to manage and discipline creating, approving, optimising and reporting on your marketing investments?
For marketers the challenge is to engage an audience with content distributed in a smart way; so it's available for buyers when they have a need for it.
Here are our eleven areas to focus on to help you make a digital transformation for 2020:
1. Understand The Decision Making Process
Your B2B sales prospect isn't about to make a snap decision. In fact, most aren't in a position to make a unilateral decision as they are one part of a complex buying process.
With so many touch points now in the buying process the sales cycle has become longer and more complicated. Budgets are tighter, more vendor options to consider, more stakeholders and a risk averse culture all contribute to a challenging sales cycle.
In that way, the "typical" profile of a B2B buyer that you need to take into account would be:
They don't make impulse buys, the buying process will have multiple stages and stakeholders that need to participate in the discussion
With research they remain smart and informed, plus colleagues are a fertile area of recommendations and experience
They are risk averse because failure can result in their company suffering
They're harder to reach, especially the farther up the ladder you go for the decision makers
Getting them to reach a consensus is hard with multiple stakeholders and agendas at play
Budgets are tighter and there are more options available so the process can take it's time
2. Outbound Can Mean Interruption Marketing
Once upon a time, marketers approached customers with a one-size-fits-all message not necessarily at the right time or matching their needs. This was regarded as traditional or outbound marketing where a message is "pushed out" rather than targeted to the specific needs of a prospective buyer – the hope is that somebody may find it interesting.
The result of a lot of outbound marketing has been to cause distraction and irritation rather than engage with prospects.
Today, prospective buyers expect so much more from the seller. Access to social media means that they can instantly post a disgruntled opinion when companies get their message or timing wrong.
And there is often a gap between the way in which sellers communicate and how buyers wish to source and digest their content for decision making purposes.
B2B buyers are in an especially strong position now, there are far more vendor options available, the cost of switching between vendors is not so cost prohibitive and they have the power to dictate terms.
By using the internet buyers are able to progress along the buying journey, making contact when they are ready with all the necessary details to hand when they are ready to negotiate.
There has been a shift in how many B2B companies have directed their marketing activities, becoming more buyer-centric and adopting the inbound marketing methodology.
The purpose of Inbound Marketing is to make people aware of your business by creating and sharing relevant content that your audience finds educational and informative as they search for solutions to particular problems and challenges.
From attracting visitors to helping to close sales, a comprehensive inbound marketing programme brings your marketing and sales activities together. It helps leads find you as per the HubSpot methodology outlined below.

So look to re-assess how you communicate with your customers and prospects. Are you educating your audience or alienating them by rushing to sell before you listen to what their problems are?
3. Organise Your Content Marketing
The key to an efficient and effective digital marketing strategy is to plan the production and distribution of your content. It will help you add structure and format to your 2020 growth plans.
There comes a times when for a prospective customer to engage with you they need validation that as a business you are trustworthy and knowledgeable.
And the quality and relevance of the content you produce can reinforce and verify your business.
The goal is to spend as much time distributing your content as you do creating it, so that it grows your organic website traffic. And with embedded links and calls-to-actions it should generate leads, educate prospects and increase your brand authority and conversion opportunities.
With an increasing numbers of B2B buyers using the Internet as their primary source for making informed buying decisions, it is important to know your buyer personas online preferences and digital consumption habits.
Content has a number of different roles to play:
1. Content needs to be able to nurture buyers as they move along their buying cycle (Awareness, Consideration & Decision)
2. Content needs to get visitors to undertake certain actions (for example Educational, Revenue Generating & Customer Experience)
3. And content should fuel certain emotional objectives to get the prospective buyer on your side (i.e. Educate, Entertain, Inspire & Convince).
Writing a content brief, documenting budgets to themes to methods and goals will help you structure your approach to content creation.
At the same time you will need to define your target audience, tapping into your knowledge of the buyer's persona to segment and identify particular pain points that they will be looking to address – which you will use as keywords, titles and content drivers as a magnet to attract your prospects.
4. Organic Search A Recipe For Inbound Success
As interactions online become more 'human', people are posing questions to Google and other search engines as they would a real person.
Rising up the search page on your own merits, by driving organic traffic doesn't happen overnight – but it does have benefits if you have the patience:
It means you don't rely solely on any one particular marketing channel for your content distribution
It safeguards against the sudden shift in costs of a predominantly keyword approach
And it allows you to acquire loyal customers that find and view your site based on merit
SEO (search engine optimisation) refers to techniques that help your website rank higher in organic (or "natural") search results, helping your website to be found by people who are looking via search engines like Google, Bing, and Yahoo, etc.
Rand Fishkin, founder and former CEO of Moz, defines search engine optimization as "the practice of increasing the quantity and quality of the traffic that you earn through the organic results in search engines" (Moz).
All the major search engines display primary search results where web pages and other content are listed and ranked based on search engine algorithms that determine what is most relevant to the users search query.
Get an edge on your competitors by researching the long tail keywords to drive your organic website traffic in 2020.

5. Write For Humans Not Robots … 🙂
By creating content that is high quality, compelling, and relevant, you can engage your site's visitors in a meaningful way and build trust.
When content resonates with someone, it feels personal and authentic – hopefully to be shared and commented on.
Adding proper structure to your content is essential to SEO and so does understanding the limitations of search engines so that you build and format content effectively.
For example:
John sells handmade boxes. On his blog, he shows how he makes the boxes, often talking about the different wood he uses. There's not much competition for keywords relating to wood, and John is publishing lots of great content about wood, so unsurprisingly he has top of page rankings for several different types of wood.
Do you see where there could be a potential issue?
The people searching for wood most likely would build a box themselves, and it's unlikely they'll be interested in purchasing John's boxes. He'll get lots of traffic, but ask yourself how much of the traffic will convert, because the visitors have completely different goals.
If you want SEO to work for you – You need to make sure your goals match the goals of your visitors.
Focus on optimising keywords that bring in visitors who want the same things as you are selling.
6. Segment Your Email Marketing Efforts
Segmentation has been popular in the past when it was seen as an innovative way to boost conversion by ensuring at least some of the content being sent to subscribers was relevant.
Relevancy is becoming even more central to today's digital marketing strategy, according to a study by MarketingSherpa, four out of ten subscribers reported that they've marked emails as spam simply because they found their content irrelevant.
As a business your responsibility is to then share valuable, timely and relevant content to guide your leads through their buying journey.
There are a number of different ways to start segmenting your email audience. For a segmentation method to work, however, it needs to reflect two things: Your core business strategy and what you know about your typical buyers' purchasing decisions.
Segmentation allows marketers to execute lifecycle marketing. These segments, also known as lists, can be cut and combined in a number of different ways — industry, demographic information, company size, job role, etc. Who somebody is (Buyer Persona), and where they are on their buyers journey are two of the most important segmentation strategies.
You can create an email masterpiece, but if it doesn't resonate with your subscribers in terms of timeliness or address their "pain or gain" points then it will be a lost cause, wasting time and money.
7. What Is A Lead Generation Programme?
For your business to maintain a path to growth in 2020, it must possess the ability to attract new prospects in the form of leads for your sales pipe-line.
Lead generation is the process of attracting, engaging and converting visitors into leads – those who have "raised their hand" in some way to show interest in your product or services, for example downloaded some of you content, subscribed to your emails, opened your emails, etc.
Lead nurturing tactics help your business to advance leads through their buying journey depending on the buying lifecycle stage the lead is at when they enter into your sales funnel.
Lead lifecycles are what inbound marketers use to categorise and manage the status of a lead from when they first appear until they become a customer. Companies use lead lifecycle stages for a number of reasons:
Determine at what stage a lead is along the buyers journey
To know what content marketing to deploy
To know when to hand over the lead to the sales team
To prevent marketing qualified leads (MQLs) and sales qualified leads (SQLs) from being neglected because of a lack of attention
Sometimes all it takes to improve on your lead generation is to assess your current approach, how you are communicating your proposition, what is the structure of your offer, how is it targeted etc.
Download our list of 30 tips to help you assess the way you do things.
8. Is Your Sales Funnel Effective?
Typically a prospect or visitor to your website won't buy from you at first glance, it takes time to establish trust and assess your level of authority.
The sales funnel lays out the various stages (depending on your type of business) that are passed through as a relationship evolves between the buyer and the seller.
The idea of the funnel is that the number of leads grows smaller as you persuade them to move down the funnel. At the top of the funnel (TOFU), there are many people who you will want to make aware of your brand. The middle of the funnel (MOFU) is smaller, as there are less people who would actually consider you as an option, and at the bottom of the funnel (BOFU) it is narrowest as the number of people who are in a position to buy from you becomes smaller.
As a visitor moves along the funnel, the content used to address their questions and nurture engaged prospects will be different at each stage.
The chart below shows the buying journey (from Awareness to Decision) that your B2B sales prospects theoretically take as they go from realising that they have a problem right through to shortlisting vendors and making a purchase.
A funnel visualises the journey and helps you apply your marketing and sales efforts accordingly.
The sales funnel today needs to recognise that prospective buyers leave and jump into the funnel at different stages – a "leaky funnel" not necessarily always in the same place.
But one thing that is clear is that no matter where your prospects are in the funnel, they are looking to educate themselves. Think about the signals you receive that show the intentions of your sales prospects and how you can aid their search for information to help them carry on with their journey.
9. Are You Selling In The Way That Your Customers Are Buying?
"The inbound sales methodology transforms selling to match the way people buy". (HubSpot)
The most important step for developing an inbound sales perspective is to define the buyer's journey to be able to develop a "buyer-centric" sales process that places the buyer's needs first.
The journey is typically divided up into stages that recognise a buyer moving from Awareness, to Consideration and then buying from you at the Decision stage. As the buyer passes through each stage there would be a different need for information.
A few simple questions to ask yourself when you are formulating a buyers journey are:
1. Buyer Stage – at what stage is your lead at Awareness, Consideration or Decision?
2. What information needs do they have and how are they researching the subject?
3. For this type of buyer persona, do they have a preferred way to digest the content or interact with you?
10. The Power Of Social Selling
The benefits of sharing engaging content throughout your social media channels can be valuable.
Social media enables your business to develop personal relationships with followers, spread your marketing messages, and position your brand.
Social selling can be about engaging with decision makers via online conversations or it could be you making a contribution to a group where you are a subject matter expert. Both occasions provide the opportunity to educate rather than sell.
Social prospecting involves monitoring social networks for signs of potential customer interest, news and updates. The role of a social seller is to build relationships by offering advice, being seen as a regularly quoted and re-tweeted "thought leader".
If you want to start your journey into social selling in 2018 an important first step is to decide which social media platform you want to focus on. You'll need to figure out where your customers are most likely to be and how to establish a presence there.
Create a Social media marketing plan to help you stay on top of updates, interactions and remain engaged with your community. It could be that you find a tool that enables you to manage all your social media posting in one place.
Social media requires engagement, too. When people start a conversation open up and respond. And remember to set aside time to follow-up with conversations that are happening across your social media platforms.
11. Measure Your Efforts
It's critical to have an effective method of tracking your performance.
For every digital marketing campaign you execute, measure the rates of traffic, engagement and acquisition it generates.
Set up regular reports that track the metrics because you can continuously improve performance, on website traffic, rich sources of leads and work out you your most effective approach to conversion.
Most businesses can identify their long-term marketing goals using the SMART goal framework. A SMART goal stands for:
Specific – A goal should be easy to understand, who is responsible and the desired outcome
Measurable – Your goal should have concrete criteria for measuring progress
Attainable – Your goal should be realistic and possible to reach
Relevant – Your goal should matter to your business
Timely – You should have an expected date to reach the goal
Take Away
I hope you can utilise our list of eleven ideas on how to help your digital transformation for 2020.
Any business is obliged to do a lot of research, networking, social selling and industry outreach to figure out who it is you need to target within each of your industry segments and what their pain points might be. By using the Inbound marketing methodology your business can focus on what motivates your buyers, and work out how to attract rather than waste energy trying to chase them.