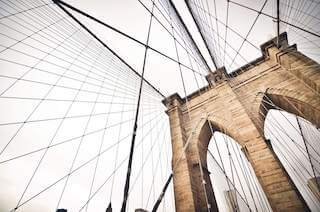 Many business sectors are struggling with digital change management.
They do not know how to reach the new generation of connected audiences or are not able to transform effectively their organisation to fit the change needed for digital strategy and tactics.
Whereas some companies may still view their prospects as numbers in the sales funnel, the newly empowered buyer means that companies must transform their sales process to match the way people buy, to lift the pressure off the sale and open up the opportunity for dialogue and discuss needs and challenges.
The Clock Is Ticking – B2B Buying Behaviour Has Changed
Companies are lulled into thinking they're already doing everything right because they have a high volume of website visitors
They may not realise the impact that the Internet has had on their buyer's decision making process, how they self-research and build a position of "buyer-power"
When a business eventually has contact with a sales lead they interpret the signal to mean they should sell when the prospective buyer is only looking for advice and validation of your expertise
Almost 70% of the buying journey is done digitally
To help you start with a robust plan, we have created for you a selection of powerpoint slides to base your marketing strategy on. The slides are fully customisable and cover areas such as:
Marketing Strategy, Goals, Objectives, Campaign & Program management, Activity calendars, Quarterly, Yearly, etc.
Download your copy of the marketing strategy slides here: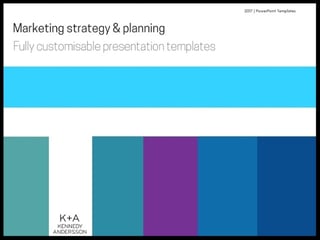 Over time the behaviour of buyers has significantly changed, a more complex decision making process, an elongated sales cycle, different vested interests of stakeholders have resulted in a more assertive buyer status.
What was once "buyer beware" has transformed into "seller beware". Some of the variables that impact the decision making of companies now are:
Budgets are tighter so money needs to go further
Fear of making a bad decision by those involved
Buyers have more options to choose from
More stakeholders involved so different agendas and an increased complexity
Reaching a consensus is a challenge with more people involved
Customers want to interact differently, so you cannot reach them all in the same way
With the power of self research via the Internet, recommendations from friends and colleagues and access to a mountain of reviews and insights on social media, there is a fundamental shift in our buying behaviour as consumers or in business.
As a result companies are now gradually understanding that they need to shift away from the traditional marketing "push" methodology, and are trying to attract users or "pull" visitors to their website with content marketing to educate and engage using inbound marketing.
Inbound marketing is a methodology that sets out to draw website visitors and sales leads to you, attract rather than distract customers with messages that come at the wrong time.
47 percent of buyers view three to five pieces of content before engaging with a sales rep. (Demand Gen)
51 percent of B2B buyers rely on content to research their buying decisions. (Demand Gen)
Good content is relevant, timely, engages your audience and is distributed in a smart way; so it's available when and where your prospects are searching for it.
So your message needs to be targeted, the content educational and there's a clear call-to-action. When you create good content, your target audience will take action whether that be download or share it. In this way, inbound marketing and sales tactics can be used to validate your expertise and authority.
Some of the ways that using an inbound methodology could benefit your company can be listed below:
For most businesses their website is a "shop window", designed to convert visitors into leads and then into customers – by engaging and nurturing them as they travel along a business's sales funnel (the theoretical journey customers take as they engage with you along different .
Across the entire customer journey, every touch point is a brand experience and an opportunity to influence leads as they become prospects and then buyers as they pass through your sales funnel.
To get your business going in the right direction in 2018 – use our questions below to engage with your stakeholders to assess whether you need to address any gaps in your strategy for growth:
What Do You Need To Question Internally?
Are you creating a sufficient number of leads for your B2B sales pipeline?
Do you have a long and complex sales cycle to manage?
Are you effectively using your customer data? Do you know how?
What resources do you have to create content to lead the buyer along your sales funnel?
Can your resources support a lead generation and nurturing programme?
Are you able to track effectively the lead-to-deal-process from start to finish?
Do your sales and marketing teams work together effectively?
Are you still focusing on traditional sales and marketing methods?
Next Steps For A B2B Business?
Gather all the contacts a customer has with your brand: from basic consumer data, transactions, browsing history, to customer-service interactions
Pinpoint opportunities to engage more effectively across the buying journey
Improve how you model the cost of your sales and marketing efforts
Find the most effective journey patterns, spot potential weaknesses, and identify new customer segments and opportunities
Identify the basic "triggers" for what customers need and value to address their "pain" from you
Target and personalise your approach to buyers depending on their buying lifecycle stage with inbound marketing
Track customer trends and key performance indicators
Tweak user experience across your digital touch points to help conversion
Take Away
We spent time on selecting particular topics for the templates that we thought you would need to be able to create a smart Marketing presentation on Strategy and Planning for 2018. You can always add or take-away which slides you don't need. Share amongst your colleagues and let us know what we could have added.
Content marketing is the fuel that drives the inbound marketing engine. If you are a business looking to generate leads then you will need to know your buyers, what challenges they face, where they are in their buying journey and how you can become buyer-centric in your sales approach.
To help you understand more about inbound marketing and how it can help you attract, generate and nurture leads, download our e-guide.