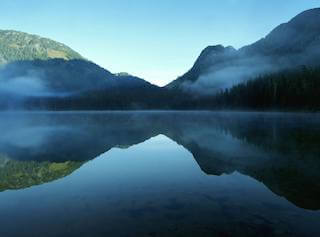 The B2B sales process for any industry is complex and often misunderstood. Typically with B2B sales there are multiple layers of people in an organisation that have to be convinced before you can close a sale.
Each stakeholder that can influence a buying decision may have different priorities ranging from price to customer service to efficiency. Because of these variables it's common to adopt a sales approach to prospect blindly and hope for the best if you contact enough people.
A lack of insight into the decision making process can make the entire sales process feel daunting and unproductive for you, and a point of friction for those that you approach who are either not ready or uninterested.
One of the biggest headaches B2B marketers face daily is generating high-quality leads for the sales pipeline, according to the B2B Technology Marketing Community.
The reality is that a sales prospect will find you when they're good and ready; no matter how much effort you put into chasing them down.
According to a SiriusDecisions Study on B-to-B Buyer Behaviour – "Up to 67 per cent of the buyer's journey now occurs digitally, shortening the actual time for sales engagement."
The Decision Making Process
Discovery Stage
Buyers rarely take note of a particular vendor until they realise that they have a challenge that needs to be addressed. And when it comes to how these prospective buyers find you, word-of-mouth is still the strongest influencer along with search activity and your website content.
Most of us don't really start a search for a product until we recognise a need that must be met or when our current solution isn't delivering in a satisfactory way.
It is typically from our peers and colleagues that we first learn about particular vendors and their solutions. Recommendations from experience in similar situations or familiarity with a particular product and service.
Overall buyers are far more likely to trust information from a third party – an unbiased and credible resource rather than from the vendor themselves.
Research Stage
Buyers like to be able to have access to multiple touch points with vendors across different channels and devices as they conduct their research.
Through-out the research stage of the buying process it is peer recommendations that remains the most influential source of information.
Now that your name as a company is on the radar of potential customers, it is important to be able to create content that provides in-depth knowledge through content formats such as white papers and webinars.
The majority of buyers at this stage do not want unsolicited approaches, to win them over it is content first – help rather than sell.
Decision Stage
When it comes to most B2B buying decisions, companies tend to involve a small group of stakeholders. That means as marketers we cannot focus our content efforts on one specific person we need to take into account each of the stakeholders to interpret their motivations.
Buyers today tend to reach out to sales once they are in a position of strength, familiar with the product and already leaning towards a decision.
So you need to make sure that your product or service is fully represented in the content that you create or you are under-selling yourself and buyers will rule you out if they can't find all the information they need.
Purchase Stage
With all of the content available at the click of a mouse, your prospective customers are coming to meetings armed with a stack of information that they have gathered through self-research.
This means that as B2B vendors we need to be visible and engaged during the research phase of the buying process, and you can't rely on traditional tactics to get your voice heard over the noise of your competitors in the marketplace.
It is at this stage of the buying process that you need to be very clear how your company addresses the pain or challenges of the prospective buyer. The buyer already knows the basics – so they want to hear the "Why"?
Why your product fits their needs better than anybody else in order to convince them to make a final decision.
One of the bigger shifts on the horizon is how B2B vendors are changing the way they sell to the way their customers want to buy. The newly empowered buyer means that companies must transform their sales process shifting focus and impressing upon buyers the desire to offer advice first and foremost rather than dive into a sales dialogue.
The Need For Buyer Personas
If you cannot add any more value to a sales conversation over and above what the buyer can source from self-research, then you will have problems filling your sales-pipeline.
Buyers, influencers and users within an organisation will have different values when it comes to assessing and researching products and services.
Typically on the shortlist of critical factors when it comes to purchase is price, ease of use and integration with incumbent systems or processes.
And although each stakeholder will have a different agenda of what they are looking for, the biggest obstacles to purchase are normally too small a budget, implementation challenges, internal resistance or a lack of recognition that there is actually a problem to solve.
With multiple stakeholders involved in the decision making process, it is critical that as sellers we identify who is making the decisions and articulate their buying journey as they research and evaluate prospective vendors.
So who is buying from you? What do you know about them? Do you know their pain points, what motivates them, and why they want or need whatever it is that you are selling?
By building a fuller, personalised picture of the customer and their journey, a business will gather deeper insights on how to improve the effectiveness of their sales and marketing activities.
A buyer persona is a semi-fictional character created as a picture of an ideal customer. These audience profiles are commonly "pen portraits" including avatars and fictional names that help us visualise and entrench the picture in our mind of the buyer.
The persona provides rich insight that can be picked up by sales and marketing to guide a sales strategy, help marketers design a campaign and work on customer engagement plans to generate and nurture leads.
Having a well defined buyer persona will help you achieve a number of things:
It's easier to create relevant content with a real person in mind
It humanises your customers
It helps clarify the pain they experience and how you should present your solution
Targeted and relevant content will help build trust and reduce the length of the sales cycle
It presents an opportunity to describe bad as well as good clients, a negative persona can support effective use of your time – no reason to target particular customers if you know they will never convert to a sale
Only 30% of content marketers according to the Content Marketing Institute believe that they are effective with the content they create. So for content to have an impact it should be written with a person in mind to visualise who you are writing for.
What Is Your Content Strategy?
You cannot afford to neglect your content because it can directly impact how well your website attracts qualified visitors and leads.
An investment in your content to educate visitors will make you stand out from the crowd and build a level of trust with prospects as they use your content as a go to resource.
It is a world where "content marketing rules", buyers are more likely to trust other sources of information than your own, so you need to make sure that you create content that is appropriate to be shared and distributed amongst your target audience.
To help with planning a content strategy use our questions below to get you started on roles and responsibilities for content planning and production:
Who on your team will be creating content?
Who from other areas of the business can contribute?
How frequently can individuals on this team create content?
What are the key industry resources, trends, etc. that you should to be up-to-date on?
Who are the influencers and experts in your industry or segment to follow?
When is a good time to schedule some training on blogging for your team?
Do you have existing content that you can review and refresh?
Do you have a content strategy in place?
Content distribution is a way to extend the reach of your content. A "rule of thumb" is to spend 50% of your efforts on creating the content and the other 50% on distributing it.
There are three main ways of distributing your content – via your own channels (owned), other people distributing and sharing it voluntarily (earned) and paying to distribute it (paid).
How can we help your business?
Across the entire customer journey, every touch point is a brand experience and an opportunity to influence leads as they become prospects and then buyers as they pass through the sales funnel.
If your company is starting out on a journey of digital transformation review our approach below to see where your company is placed today, and let us know if you need to know more about how to generate more leads for your B2B sales pipeline.