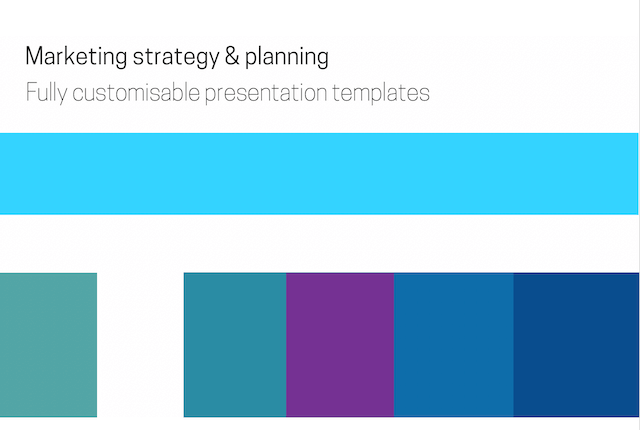 Planning marketing can be time consuming! So we have created a fully customisable presentation deck with numerous templates for you to use so that you can focus on the strategy and not making presentations.
Download your presentation and you will have templates that cover:
Inbound marketing
Buyer's journey
Marketing strategy
Goals
Campaign & Program planning
Activity calendar, Quarterly, Yearly, etc.