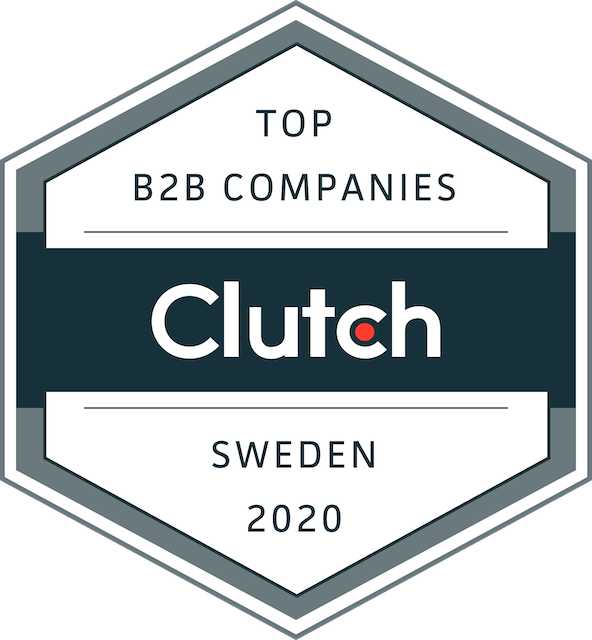 Looking back over 2019, it's clear that digital marketing continues to play a big role for companies as they fight hard to attract and generate leads for the sales pipeline.
Clutch recognition of Kennedy Group AB's B2B work
Facebook alone spent over 7.8 billion dollars on marketing. Although as businesses we don't all have the marketing clout that Facebook does, investing wisely in digital marketing can have a major positive impact.
As a company we are thrilled to announce that Kennedy Group AB has been named a top B2B company in Sweden by Clutch in the digital marketing category!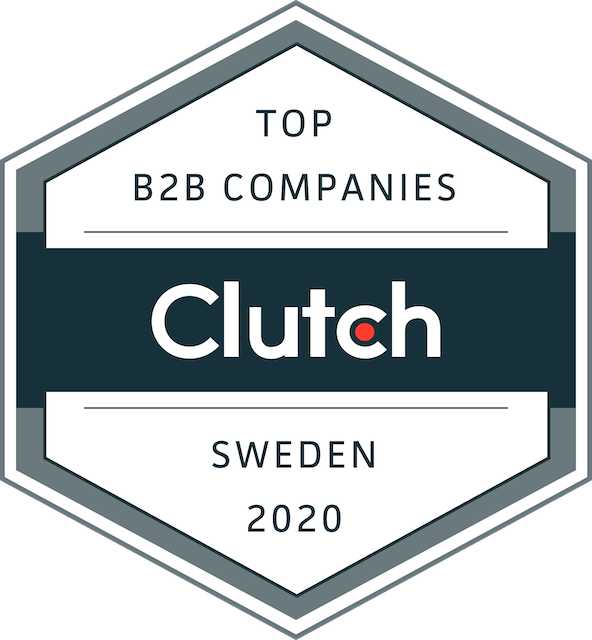 Clutch is a market research firm operating in the B2B space. Based in Washington, DC, Clutch independently interviews the past clients of service providers listed on their site to collect objective feedback. This ensures that all of their ratings and rankings are fair and transparent. That's why being named among the top Swedish agencies is so important to us!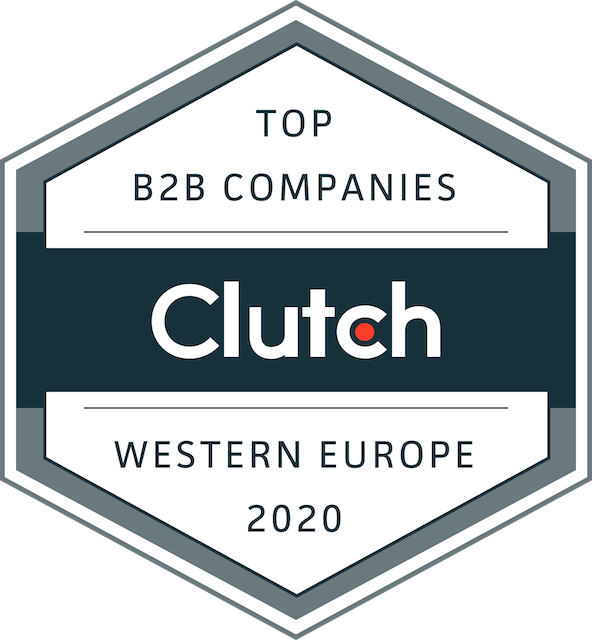 The Clutch 2020 research highlights the 190 top B2B services providers across 15 countries in Western Europe, honoring their commitment to delivering high-quality services for their clients.
"We are thrilled to be featured as a 2020 Clutch Leader in the report on the top companies in Western Europe. Clutch continues to provide us with a showcase for our work and introduce us to great leads across International markets" – John Kennedy, CEO & Co-Founder
We are thankful to all of our wonderful clients, especially the ones who left us a review on Clutch, making our 4.9-star rating possible!
Also we are featured on the Manifest, Clutch's sister site. The Manifest compiles company shortlists alongside business survey data and how-to guides. You can read more about our online marketing capabilities on the platform. We are listed among the top digital marketing agencies in Sweden!
The Clutch recognition of our digital marketing performance in Sweden, backs up the strategic direction that Kennedy Group AB is taking in 2020. We will continue to be a HubSpot Agency Partner Certified and Google ads certified to fulfil the growing needs of our B2B client base in Sweden and beyond with valued added digital marketing solutions.
To learn more about why we love digital marketing, visit our website, read the Clutch profile or get in touch!
And to keep up to date with our latest news and thoughts make sure you make time to read the Kennedy Group AB blog.