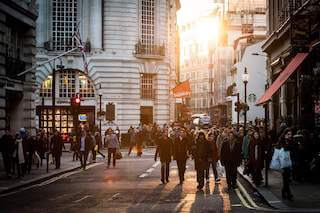 If you focus on educating your website visitors you'll stand out from the crowd. Being generic in how you describe your proposition and providing no added value to a visitor means that you are one of a crowd, and will struggle to stand out.
Adopting the role of an educator, acting as a trusted advisor is an effective tactic to teach what are the right questions to ask, keeping buyers attentive and able to articulate what their problems are.
For your sales and marketing to be successful it relies heavily on content creation to get your message across.
Potential customers need validation that you are trustworthy, knowledgeable and have authority in what you say.
The best way to support validation is through the quality and accessibility of the information and content that you as a company publish and distribute. And more importantly how third parties share and endorse your insights and advice.
The Buying Journey Goes Digital
In a world where "content marketing rules", buyers are more likely to trust third party endorsements rather than reading it directly from your own corporate sources.
Many B2B companies today continue to be lulled into thinking they're already doing many of the right things because traffic to their website is high.
The problem tends not to be volume of traffic, but more a lack of conversion due to unqualified visitors that click a link in your search engine marketing an d end up jumping off your site and back to google search.
A visitor to your website will probably give you at most three seconds attention when they land on your home page, known as the "blink-test", after that first contact with your site they will have either worked out whether to stay and explore or feel like they are in the wrong place and leave.
15 tips and tricks for you to download on how to enhance and improve your sales processes: Free Download
Today many technology companies are lagging behind the curve when it comes to fully exploiting digital channels and platforms to shape their marketing.
And that's a problem, because the nature of the digital challenge is evolving rapidly and challenging the traditional approach to doing business that many companies are hanging on to.
Doing B2B Business Has Changed – Have You?
Before a sales person has even started to get ready to make contact, prospects are already 57% of the way through the sales process.
To run a successful business today you need to understand where your customer's pain aligns with the solutions your business provides.
At the early stages of the buying process the message needs to show that you understand the problems, rather than prematurely offering a solution – when the buyer may not yet acknowledge that they have a specific challenge.
Creating a buyer persona is critical if you as a business what to start to have a successful digital transformation. Researching a persona helps dig deep into how your ideal buyer behaves and their digital interaction preferences and habits.
When a B2B buyer decides to buy, what might seem like a simple transaction can actually be a intricate set of many interactions, especially when the buyer has a range of alternatives to assess or symptoms they are not sure about.
The B2B buying journey typically has three phases: Attract, Engage, and Delight (see below from HubSpot):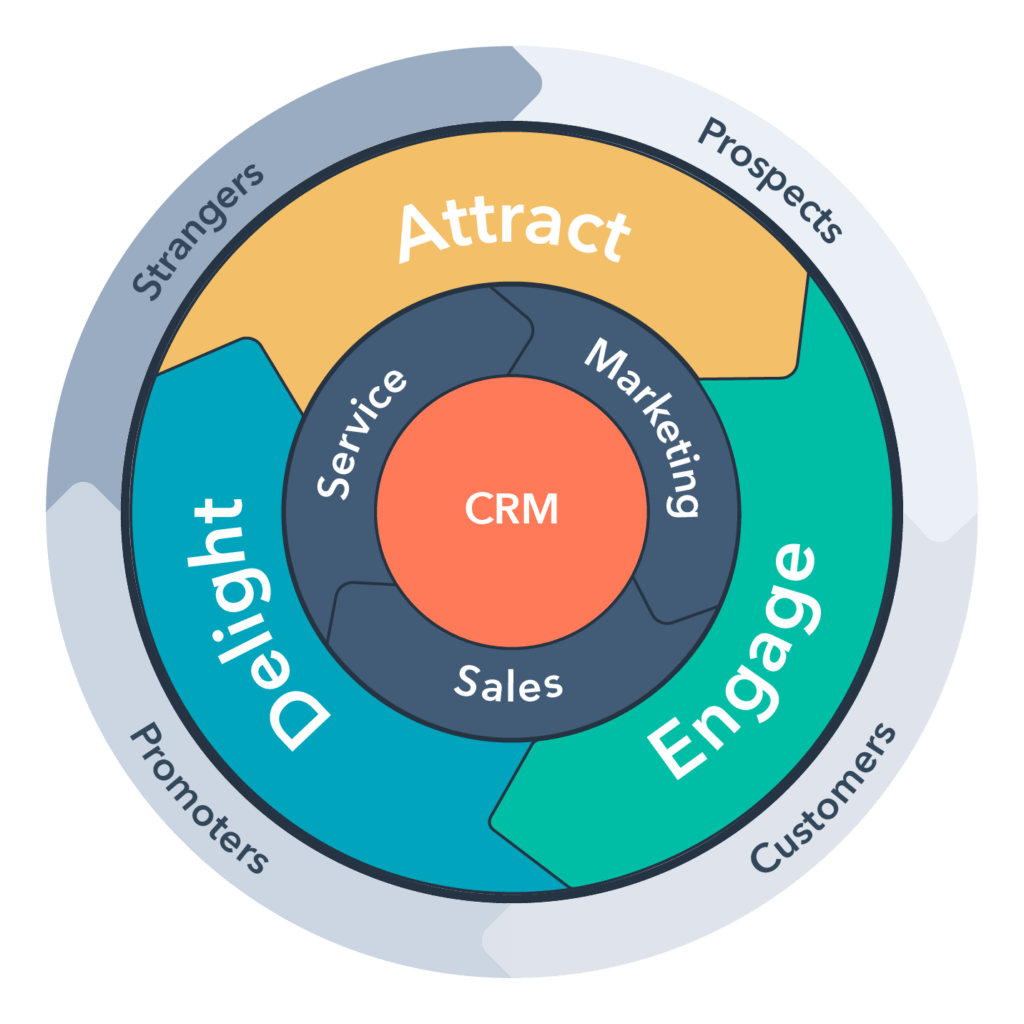 The buyer's journey can be used to pinpoint the behaviour and needs of your buyer personas at each stage of their journey. For example, may be they are just starting out and need to be aware only that they have an issue that needs to be addressed rather than your company trying to sell a solution prematurely.
The Value Of A Sales Funnel
The buying journey is not a onetime process as visitors move between various stages of the buying cycle at any given point in time. For your company, it is vital to keep customers coming back until they are at a point when they are ready to buy.
A sales funnel aids visualisation of the different stages in the buying journey. The structure of the sales funnel will be different for each business, but we can think in common terms of top of the funnel (TOFU), middle (MOFU) and bottom (BOFU).
The funnel tracks sales prospects as they go from becoming aware of your brand and entering at the top to making a purchase, hopefully becoming an advocate of the brand and dropping out at the bottom. For each stage, there should be changes in the content message and format as the prospects need to consider more specific information to address what is now a clearer challenge for them to solve.
In terms of assessing your 2020 marketing plans and strategy, you'll need to work on understanding more about how potential buyers reach your website, how to create your own buyer personas and the kind of questions you need to ask to make sure you understand the motivations of those you consider customers.
Take Away
Across the entire customer journey, every touch point is a brand experience and an opportunity to influence leads as they become prospects and then buyers as they pass through the sales funnel, so let us know if you need to know more about how to complete that journey.