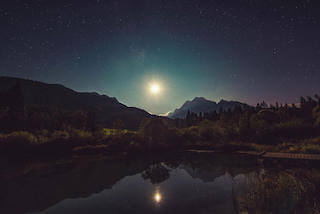 For your business to maintain a path to growth in 2020, it must possess the ability to attract new prospects in the form of leads, then convert them into new customers through it's sales pipe-line.
The intricate nature of today's B2B buyers journey, with an increasing number of touch points across multiple channels and devices adds complexities to the task of lead generation.
For those in sales and marketing trying to reach buyers, they are up against a lot of "noise" in the marketplace and buyers are in the habit now of filtering or ignoring irrelevant content.
The ever changing digital world has empowered buyers to change how they consume content, engage with brands and undertake research.
The reality is that a sales prospect will find you when they're good and ready; no matter how much effort you put into chasing them. So it is pretty important to make sure then that you can be found when your prospect is ready to talk.
The B2B buyer today can be difficult to reach through traditional marketing methods and nowadays prefers to self-educate, taking what they need online.
Recent research from Demand Gen B2B Buyers Survey Report 2016 found that the main sources of information that buyers reference were taken primarily from their web search activities, vendor websites and insights from peers.
So the path to purchase or buying journey, from start to finish, is rarely linear— it's more akin to a game of "snakes & ladders" sometimes a little luck helps you to be in the right place at the right time to close a sale.
But being able to offer advice and value to prospects regardless of whether they're ready to buy, builds credibility and authority for your brand – trust that you can "bank" and leverage at the right time. Helping is the new selling as the most successful salespeople are ones who are subject matter experts and add value through advice and sharing knowledge not prematurely selling.
Today a prospect will have direct sales contact with you much later than previously. This means that marketing has more responsibility to educate and qualify leads as they enter and progress along the sales funnel far later in their buying journey.
Inbound sales and marketing as a methodology addresses all the stages in the buying journey, to aid your lead generation, qualification, nurturing and closing.
What is Lead Generation?
Lead generation is the process of attracting, engaging and converting visitors into leads – those who have "raised their hand" in some way to show interest in your product or services, for example downloaded some of you content, subscribed to your emails, opened your emails, etc.
Knowing at what stage of the buying cycle your lead is at will aid your approach to moving them along their buying journey from Awareness to Decision.
In today's difficult marketplace, lead generation is an effective strategy to create demand and extend the reach of your marketing messages.
To grow sales it is important to develop a lead generation programme with the goals of collecting information and contacts in order to engage and nurture qualified leads along the sales funnel toward a sale.
Companies often forget about one or more parts of their lead generation process and the conversion path will suffer, which means that they may lose out on leads or the overall customer experience will be poor because of weak spots in the sales process.
The Lead Lifecycle & Inbound Marketing
Within the inbound marketing methodology, lead generation falls in to the second stage of the journey. It occurs after you've made your audience aware of who you are, what and why you do it. At this stage you are ready to actually convert those visitors into leads for your sales team as per the HubSpot inbound methodology.
What is Lead Nurturing?
Lead nurturing tactics help your business to advance leads along their buying journey. The nurturing used will depend on the buying lifecycle stage the lead is at when they enter into the sales funnel.
Lead lifecycles are what inbound marketers use to categorise and manage the status of a lead from when they first appear until they become a customer and brand advocate. Companies use lead lifecycle stages for a number of reasons:
Determine at what stage a lead is along the buyers journey
To know what content marketing to deploy
To know when to hand over the lead to the sales team
To prevent marketing qualified leads (MQLs) and sales qualified leads (SQLs) from being neglected because of a lack of attention
An SLA (Service Level Agreement) is an agreement between marketing and sales that a lead will be managed in the right way. If you are looking to develop a better alignment between sales and marketing it is best practice to set SLAs to manage a lead generation programme.
What Are The Lead Lifecycle Stages?
Below are some typical examples for an inbound marketer:
Visit / Inquiry : Those visitors that arrive at your website.
Lead: A visitor who has shown interest in your company.
Marketing Qualified Lead (MQL): MQLs are those people who have identified themselves as being engaged because they have filled out a form such as a demo or trial request or engaged with you over emails with questions on your product or service in detail.
Marketing needs to agree as a team when to pass this type of lead on to sales, or how it should be further nurtured before sending to sales. Marketing needs to learn what are the triggers or signs that should be looked for in this type of contact.
Sales Qualified Lead (SQL): SQLs are those leads that your sales team has accepted as valuable enough to warrant a direct sales follow up. They have accepted them as being qualified as an opportunity or do you need to send them back to marketing for further qualification to see how they fit with your propositions.
Opportunity: Opportunities are contacts who have become real sales opportunities as identified in your CRM system and are deemed ready to buy. They have made all the right noises and have built a level of trust in your authority and recognise that your proposition meets their needs.
Customer: You have closed the sale, now the effort is to keep your customers loyal and get them to become brand advocates and repeat buyers.
So if you are a start-up, scaling up or looking to re-invent your business take time to look at our resources below to help you in your 2018 business planning process.
We created 15 tips and tricks for you to download on how to enhance and improve your sales processes:
Sometimes all it takes to improve on your lead generation is to assess your current approach, how you are communicating your proposition, what is the structure of your offer, how is it targeted etc.
Take Away
There can be a lot of moving parts in any lead generation campaign, so share our blog with your colleagues and open up your own discussion on how you can improve your sales processes.