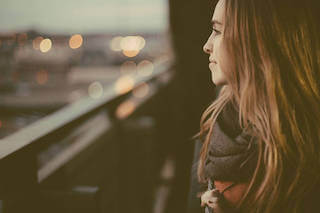 One of the biggest headaches B2B marketers face today is generating high-quality leads for the sales pipeline.
The complicated nature of today's buyers journey, with an increasing number of digital touch points across multiple channels and devices makes it difficult for any business to reach prospective B2B buyers and get their message heard.
Many B2B companies are being lulled into thinking they're already doing everything right because their investments in search are paying dividends with higher visitor traffic. But the problem is not the volume of traffic it is a lack of conversion from visitors to leads and ultimately to sales as much of the traffic to the site is unqualified.
Visitors to a website will probably give you at most three seconds, and by then they will have either worked out whether to stay and explore or feel like they are in the wrong place and jump off. Not good for business or how Google ranks your authority.
A Change In B2B Buyer Behaviour
With B2B buyers becoming increasingly self-reliant and digitally focused – the majority don't respond to a cold outreach, according to a SiriusDecisions Study on B-to-B Buyer Behaviour – "Up to 67 per cent of the buyer's journey now occurs digitally, shortening the actual time for sales engagement".
Digital has reshaped the buying process and is placing a strain on the traditional outbound marketing tactics and sales strategies. The reality is that a sales prospect will find you when they're good and ready; no matter how much effort you put into chasing them.
Today buyers expect more from your business; they want to feel that they receive a personalised experience at each touchpoint in the buying journey. The demand for businesses to tailor their marketing in this way has spurred the need for in-depth data that goes far beyond the basic demographics that most of us are used to dealing with.
With the power to choose what marketing they're exposed to, and when they're ready to digest it, buyers are demanding more of what they want from businesses, and making it clear how they want to interact.
A Buyer-Centric Mindset For Inbound Selling
With more buyers now taking a multi-channel, multi-device approach and spending increasing amounts of time online, the number of ways to connect with them is greater but over a fragmented media landscape.
One of the biggest shifts facing B2B vendors is being able to change the way they sell to the way the customers wants to buy. Sounds easy, but this if for some a major change in mindset – where the buyer-seller relationship has been turned completely upside down with "seller beware" front of mind as the balance of power has changed.
Normally if you are going through a patch of inconsistency in terms of sales, not being able to generate leads or losing out to your competitors then you are probably experiencing the following:
Over reliance on cold calling for new business development
Losing a top of mind position with your prospects or existing customers – because you sell rather than educate and build trust
Not knowing how to connect with leads who aren't ready to buy yet
Knowing how to nurture leads that are just starting their buying process – resisting the urge to start selling as soon as they do something remotely interesting
There are a number of ways as a business that you can start the shift to a more buyer-centric approach:
Use content marketing to educate prospects, build trust and your authority
Set up lead scoring and workflows to ensure that you work on the best fitting opportunities
Become a trusted "expert" by sharing insights and offering advice
Ask questions and learn about your buyers needs
Learn the signs that show your prospects are open to engage and interact
Implement and use a sales CRM tool to manage and record your actions
And think of sales as relationship building, people rather than decision makers and offering advice rather than closing a sale
Marketing in the digital age has become more complex than many had anticipated. Buyers are demanding more and have become more fickle and less loyal to any particular vendor.
Complicating matters is the fact that customers don't engage with sales channels as they used to. The sales journey has become more digital and in a recent survey, 74% of business buyers told Forrester they conduct more than half of their research online before making an offline purchase.
There are typically a number of challenges that buyers face in making a decision, factors that your business needs to take into account when creating content or training your sales team on the difference between advising and selling:
The decision challenge – does the buyer have a full and robust decision-making process in place?
Switching process – it is common to have customers that do not buy because they are unsure about the costs and changes involved if you are switching suppliers.
VFM (value for money) – is the buyer able to measure the added value impact of your solution?
Requirements list for a new system – that include implementation elements and employee training needs.
Prioritised list of technology requirements to help them choose the right vendor.
As a business you need to understand where customer pain aligns with the solutions your business provides. And you need to work out how you're going to create and distribute content that will be found online by your target audience.
Creating a buyer persona is one of the first steps towards understanding how your ideal buyer behaves and their digital preferences – so you know the format and where to distribute your content.
Personas have been around for a while, but they're growing in popularity because businesses are beginning to shift to an inbound approach to build relationships through deeper insight using their data and experience of buyers and their behaviour.
There is now a higher customer expectation of an interaction that is both relevant and personalised. A buyer persona helps sales and marketing to understand what people want and how to interact with them based on their preferences.
What Is A Buyer Persona?
A buyer persona is a semi-fictional character created as a picture of an ideal customer. These audience profiles are commonly "pen portraits" including avatars and fictional names that help us visualise and entrench the picture in our mind of the buyer.
The persona provides rich insight that can be picked up by sales and marketing to guide a sales strategy, help marketers design a campaign and work on customer engagement plans to generate and nurture leads.
Which Companies Can I Help? – Identify The Ideal Buyer Profile.
Before you can identify potential buyers, you need to define which buyers you can help and which buyers just don't fit with your solution. This is called the Ideal Buyer Profile.
In a B2B context, here are some questions to consider when defining your ideal buyer profile.
Company size?
Industries/verticals?
Geographic locations?
Attributes of your buyer's customers?
The ideal buyer profile defines which companies are a good fit for what you offer and which ones are not. The buyer persona defines the different buying patterns of people within your ideal buyer profile that you are going to target.
What's The Difference Between Target Market And A Buyer Persona?
A target market is a specific part of the entire population that you as a business will use to categorise the customer who you will try to sell your products and services to.
A buyer persona is a representation of who the individual buyers are, a definition of your ideal customer.
So target markets tend to be more group centric, buyer personas focus on the key buyers. Both play complementary roles in any sales and marketing strategy.
Keep Buyer Personas Top Of Mind
In order to not fall into the trap of spending time and money on creating your personas then not extracting the maximum value, the following are some actions to follow:
1. Education
Keep on top of the changing market dynamics to see if you need to refresh what you have. Take turns to have to present the personas to new members of the team and make it an integral part of the learning process at your company.
2. Relevance
Communicate why personas are important, the value they have, what insights they provide and how they can be customised and used across the business.
3. Accessibility
The personas should be available for everybody to see across the organisation via the intranet, videos, webinars, posters, etc.
4. Re-visit
Personas work well when examples can be provided and recommendations made on for example touch points along the buyers journey. Revisiting them and updating them is important but should not be done too frequently, may be once or twice a year.
Take Away
To have an impact with your business in today's marketplace, the more appealing you can position your proposition to customers the more likely you will be able to drive visitor traffic and generate leads. So start to adopt a regular routine to assess what you have set out to achieve and measure the results.
Below are some tips on how to plan your time:
Today:
Evaluate your buyer persona and their buying journey. Remember that customers are engaging with your brand outside of the impact of your marketing activities. So keep an open mind on how and where you can interact with them.
Tomorrow:
Assess how effective your communication approach is. How good is your user experience, do you know which digital touch points you can influence to get a greater share of mind, do you know where you could improve the experience?
Next month:
Don't forget that to get an inbound marketing programme running at full speed, that it needs content to fuel it. To produce content it takes time, and for your customers to search, find and digest it you need to be ready to patient to see those returns.
Next quarter:
Sales and marketing can only increase their impact if you allocate time for strategy and planning. Be dynamic in your approach, test, experiment and assess all the time. If you cannot measure it – you cannot grow it. It is valuable to assess what the particular pain points are that as a business you address, and then put them into some order of priority (as below):
If you want to upgrade your company's ability to get found, get leads and close sales, then download and read our e-guide on the Sales Funnel.