What do we do?
Kennedy Group AB are a Content Marketing and SEO agency helping B2B, Start-up & SaaS brands to maximise revenue.
Growth
Transform the way you sell to the way your customer's want to buy.
Conversion
Get all your sales and digital marketing channels fully optimised through SEO and working towards improving sales conversions.
Storytelling
Content marketing helps attract and keep customers happy, let us help you build trust and credibility in what you say and do.
Tech, Cyber, Retail, Services, Start-up & SaaS
We'll work with you to get a clear understanding of who your target customers are, build trust and help connect you with your audience to generate leads and revenue growth.
B2B Inbound Marketing, Product Marketing & Sales Enablement
To succeed you'll need to understand your customers and why they buy from you. We'll guide you every step of the way starting with product positioning, to creating a buyer's persona, detailing the buying journey, launching your SaaS product and generating demand.
The Marketing Stack
We can implement all the technology needed for customer acquisition. We specialise in HubSpot, Google Ads, Meta & LinkedIn ads and Active Campaign.
Digital communications
The process starts with our brand building blocks, developing your brand strategy. We create a set of deliverables that include messaging, visual language and a "tone of voice".
Ideal customer
You need to speak to your customer's pain points and we can help you position your solution perfectly.  By using buyer persona analysis, a buyer's journey, competitive positioning, messaging and a targeted distribution strategy.
What we love to do!
We help companies in technology, cybersecurity and professional services grow faster with more effective sales processes, clearer brand messages, and optimised digital channels.
Certified since 2015 with HubSpot and a Certified HubSpot Partner Agency we offer coaching and consultancy services in HubSpot, inbound sales and marketing, branding, design and digital marketing to support your growth strategy.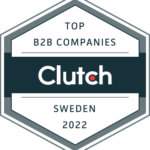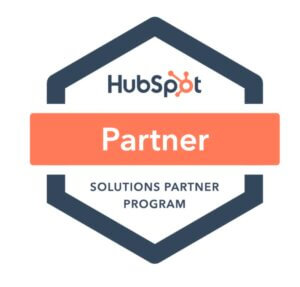 With Kennedy Group AB the work at Sprekenhus has been successful, gaining more attention for the company online. Communication between teams was effective and natural, making the project more enjoyable for everyone.
Alexander Sprekenhus
At Spintr Kennedy Group AB successfully built a strong process with the existing HubSpot CRM, integrating new contracts and dashboards along the way. Their team was very flexible and understanding.
Staffan Backman
At Happybooking after six months, the site's organic Google traffic more than doubled. Kennedy Group AB continues to work well with the in-house team thanks to their relevant industry background and digital marketing skills.
Thomas Andersson